From the moment I got to know God, I decided to give my life to Him and tried hard that Jesus gets all glory and praise through my behavior.
I wanted to share with my parents the desires and joys I had because they held one of the most important roles in my life. Parents are the only people given me from God. I received life through them, and only they love me, no matter what. Unfortunately, they did not know the true happiness that only Jesus Christ can give if they come to His cross and ask for forgiveness for all sins done.
Many times, we do not understand why God allows such situations when misunderstandings happen between my family and I. The Inductive Bible study called "Being A Disciple, Counting The Real Cost" helped me to get through these kind of moments easier. Now I know that nothing happens without God's knowledge about it and that all things work for the best of those who love the Lord.
I have made my relationship with the Lord to be priority number one  
My relationship with God has become a priority for me. No matter how much I love my parents, I choose to live my life according to His will because He is the only Way that takes us to our final happy destination – the kingdom of God.
I did not get disappointed when I saw that my parents became "strangers" to me from the moment they found out the truth that I was baptized and started going to church. I placed my trust in the Lord knowing that only He can help me to get through all problems that will come on the way.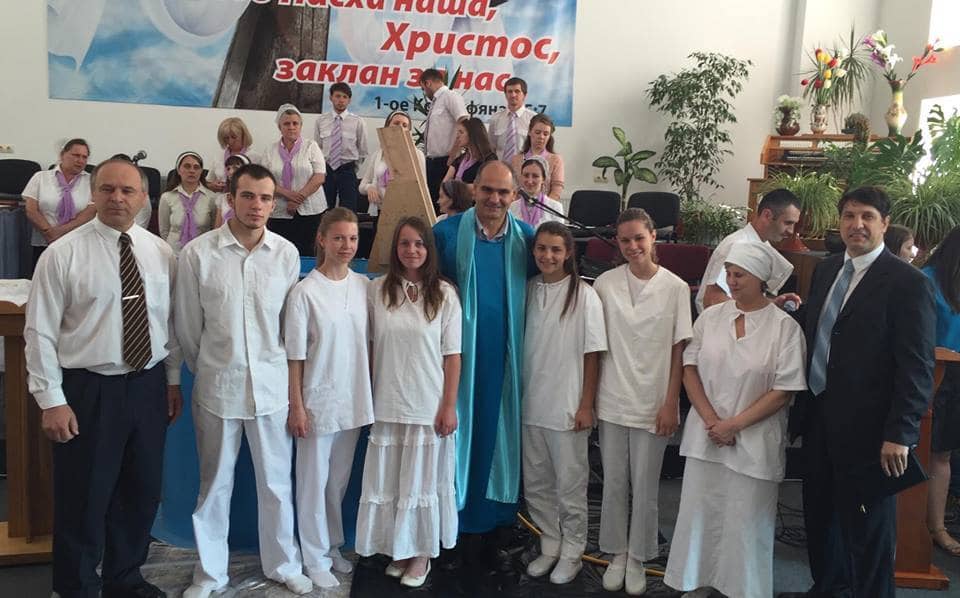 I learned to honor my parents
One of the Lord's commandments is
Honor your father and your mother, so that you may live long in the land the Lord your God is giving you. (Exodus 20:12)
This video taught me to honor my parents, to treat them with respect and to love them, even if they do not accept my choice. I understood that honoring my parents does not have to be above the love for Jesus Christ, but should be within the limits of our love for our Savior. I learned that God wants me to be a true example of good behavior toward them.
I started to pray for my parents
The effective prayer of a righteous man can accomplish much. (James 5:16)
Through prayer, we talk with God. I know that through prayer, He can change the stone heart of a person. I only have to pray according to His will, and He will certainly hear me.
This is the confidence we have in approaching God: that if we ask anything according to His will, He hears us. (1 John 5:14)
The following articles helped me to understand what is God's will regarding relationships with parents:
To love and to listen to our parents (in Romanian)
How to keep and build your relationships with the parents (in Romanian)