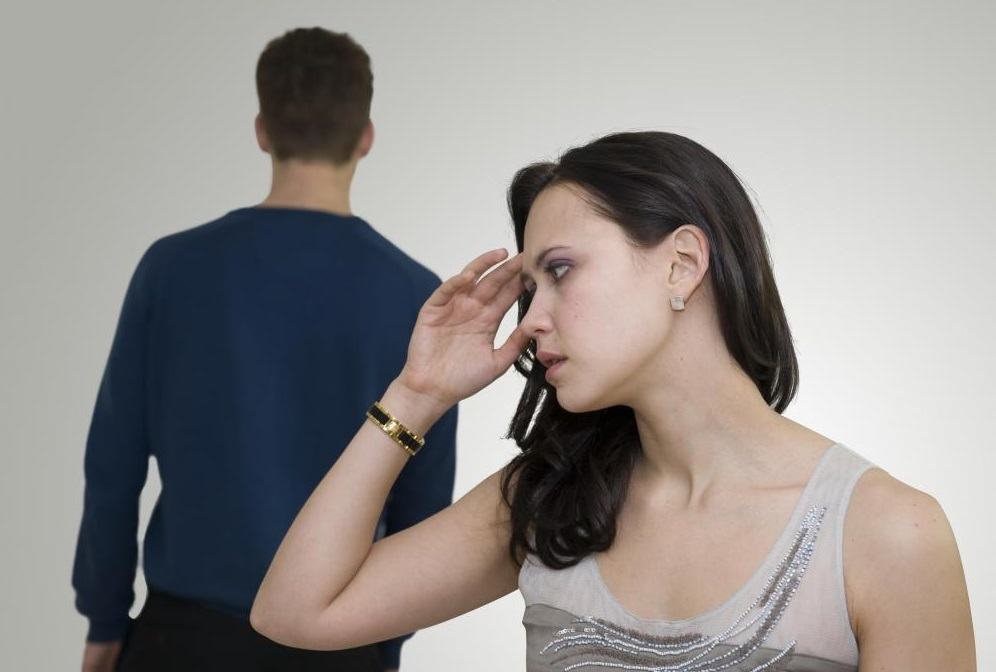 I received this question from a devoted reader of the portal:
Why does it often happen when you fall in love with someone so much, then in 1.5-2 years the love doesn't last and you are told: "You know, it is no longer what it was, I am not so interested in you or attracted to your person, I do not think I love you so much …" Why does this happen? Why was that feeling so strong in the beginning and then we lose it? And when you are young, you can meet other persons and have other choice, but if you marry, and one day your life partner tells you the same? What do you do then? Why do these situations happen so often? Why?
Because many do not know the true love
Books, movies, mass-media have a great influence on people and it is seldom for the better. Many learn love from these sources and their concepts about love are totally wrong. Before, they started an epidemic of soap operas where they showed exactly that love. I remember one called "Alondra" and there is shown the life of a man who falls in love with a girl Alondra and the movie is about their adultery, which is very romantic, while his relationship with his wife is without this aspect. But who should take care and protect the love in their marriage? Wasn't it this man?It is sad that people understood from that movie that only a forbidden love relationship can be romantic and they didn't learn how to make their marriage romantic and how to keep the fire of love. I gave just an example, but judge for yourselves what people learn from the movies they watch.
Our grandparents and our parents have known love otherwise
Although they are criticized now, considered old fashioned, etc., our grandparents and our parents were a generation who have known love otherwise.They knew that they had responsibilities towards one another and they sought to be faithful and to serve each other to a greater extent. Now we live an era of the cult of selfishness, when many look just at their own good, or how they call it "to live" as there is no  someone else around. We hear of women who go to Italy and soon forget that they have spouses at home, have children and get married to others, saying that they no longer have love for their husbands.How is this possible?
True love is not determined by feelings
Yes, love is accompanied by a feeling, but it does not end where feelings get cold.True love seeks to make good to the one it loves even when that person does not deserve it. Here's what God says about the true love:
By this the love of God was manifested in us, that God has sent His only begotten Son into the world so that we might live through Him. In this is love, not that we loved God, but that He loved us and sent His Son to be the propitiation for our sins. (1 John 4:9-10)(NASB)
Try to imagine what feelings God had for you when you were doing evil, not even thinking of Him. In His love He continued to give you the sun, air, water, and all the other things so that His love was renewed every day. Moreover, try to imagine what God felt when He was giving the Lord Jesus to die on the cross to pay the penalty for our sins. You see, the love of God is not based on feelings but on the value that He has seen in us.
Try to know the true love
Study the Holy Scriptures to understand God's love, receive this love, experience it in your life and then you can give it to others.I want to recommend the reader the inductive Bible study "Marriage without regrets" that includes two exceptional lessons about love. Certainly those lessons will help you to understand what is and what is not love, so that you will be able to make the difference when someone will tell you "I love you!".
Marry a man who knows the true love
Do you want not to experience that you wake up soon after marriage and you are told: "I do not think I love you anymore and I do not feel for you what I felt …? Do not accept the marriage to a man who does not know and has not experienced the love of God.Those born again know the true love, as the Scripture says:
The one who does not love does not know God, for God is love. (1 John 4:8)(NASB)
Do not let your mind be affected by those who pervert the sense of love so that you may not become a victim and may not bring pain in the life of others.
Translated by Felicia Djugostran