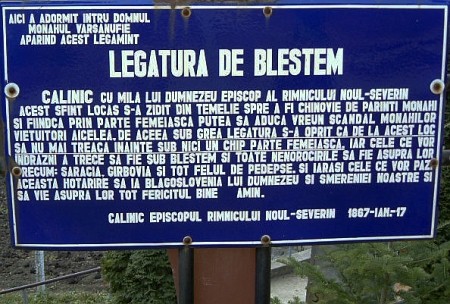 Question:
In some churches and monastery women are not allowed to enter there at all, for example Mount Athos in Greece. Are there references in the Bible about this? What is your position in this regard?
There are no texts in the New Testament that would put certain restrictions or prohibitions on the entry of women in the church. In the worship of the Old Testament the entrance in the Holy Place was limited to a number of people and the Temple was a picture of the true Place of worship, which is in heaven. In the Epistle to Hebrews it is written:
Therefore, brethren, since we have confidence to enter the holy place by the blood of Jesus, by a new and living way which He inaugurated for us through the veil, that is, His flesh, and since we have a great priest over the house of God, let us draw near with a sincere heart in full assurance of faith, having our hearts sprinkled clean from an evil conscience and our bodies washed with pure water. (Hebrews 10:19-22)(NASB)
There is another place from the New Testament, that says the following:
But now that faith has come, we are no longer under a tutor. For you are all sons of God through faith in Christ Jesus. For all of you who were baptized into Christ have clothed yourselves with Christ. There is neither Jew nor Greek, there is neither slave nor free man, there is neither male nor female; for you are all one in Christ Jesus. And if you belong to Christ, then you are Abraham's descendants, heirs according to promise. (Galatians 3:25-29)(NASB)
Through Jesus Christ all men and women have access to the Holy Place. Let us hasten to enter the  true place of worship which is in heaven.
Translated by Felicia Rotaru