Question:
I was very interested in reading your articles related to Islam. In my opinion, those who are not born again and do not believe in Jesus Christ, the only Savior, they will not inherit eternal life after an earthly life lived according to the desires of their soul and heart. After reading it, I have got some questions and if you think you can answer them, thank you in advance: How do you explain that some people on earth were born into other religions than the right one, Christianity? Do they bear the sins of their ancestors and God has destined them to be born in darkness, and do not know the real Jesus? What opportunities do these people have to discover and understand the true faith and what can be done in this regard to help them? I had the opportunity to work in a Muslim country for 3 years and from the discussions with my Islamic colleagues, I understand that they think that if living in good, truth, justice and beauty they are not detrimental to others through their behavior, regardless of religion, and if not following the negative teachings of the Koran related to incitement to violence, etc, they will have some help from God during the earthly life and why not, an eternal life after this life. What position do you have about their ideas?
I will try to answer each question, even if they are related to one another.
Salvation is only through faith in Jesus Christ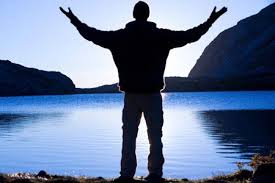 The Bible says:
For God so loved the world, that He gave His only begotten Son, that whoever believes in Him shall not perish, but have eternal life. (John 3:16)(NASB)
And it also writes:
He who believes in the Son has eternal life; but he who does not obey the Son will not see life, but the wrath of God abides on him. (John 3:36)(NASB)
God wants to be sought and found by all people of all nations and religions
The Book of Acts tells us, that when he came to Athens:
Paul stood in the midst of the Areopagus and said, "Men of Athens, I observe that you are very religious in all respects. For while I was passing through and examining the objects of your worship, I also found an altar with this inscription, 'TO AN UNKNOWN GOD ' Therefore what you worship in ignorance, this I proclaim to you. The God who made the world and all things in it, since He is Lord of heaven and earth, does not dwell in temples made with hands; nor is He served by human hands, as though He needed anything, since He Himself gives to all people life and breath and all things; and He made from one man every nation of mankind to live on all the face of the earth, having determined their appointed times and the boundaries of their habitation, that they would seek God, if perhaps they might grope for Him and find Him, though He is not far from each one of us; for in Him we live and move and exist, as even some of your own poets have said, 'For we also are His children.' Being then the children of God, we ought not to think that the Divine Nature is like gold or silver or stone, an image formed by the art and thought of man. Therefore having overlooked the times of ignorance, God is now declaring to men that all people everywhere should repent, because He has fixed a day in which He will judge the world in righteousness through a Man whom He has appointed, having furnished proof to all men by raising Him from the dead. (Acts 17:22-31)(NASB)
So, God has determined appointed times and boundaries of people's habitations, so that they will seek Him, grope from Him and find Him, and He says He is not far from each one of us, that is of every man of any nation. People only have the responsibility to make the effort to find Him.
God sends Christians to bring the Gospel to all nations 
It is a very great responsibility that Lord Jesus has left for all Christians before His ascension, as the Holy Scripture tells us:
And Jesus came up and spoke to them, saying, "All authority has been given to Me in heaven and on earth. Go therefore and make disciples of all the nations, baptizing them in the name of the Father and the Son and the Holy Spirit, teaching them to observe all that I commanded you; and lo, I am with you always, even to the end of the age." (Matthew 28:18-20)(NASB)
We must go and tell the Gospel to all people of all nations and not miss any opportunity that God gives us because the salvation of people from other nations depends on us.
Curse or Blessing
All people of all nations have been under a curse because of our sins, but God blessed us with a great gift, with eternal life through faith in Jesus Christ and this is for all people of all nations:
For the wages of sin is death but the gift of God is eternal life through Jesus Christ our Lord. (Romans 6:23)(NASB)
We shall not keep this gift for us only but get it to all peoples and to those lying in sin and darkness.
No one can be saved by deeds
Maybe it means something in people's eyes that those young people whom you have mentioned make efforts to live doing good deeds, but before God they are nothing and none of them can be saved by those facts, as told in Bible:
For by grace you have been saved through faith; and that not of yourselves, it is the gift of God; not as a result of works, so that no one may boast. For we are His workmanship, created in Christ Jesus for good works, which God prepared beforehand so that we would walk in them. (Ephesians 2:8-10)(NASB)
Moreover, in the Day of Judgment, the biggest accusation to be brought to the people who heard the Gospel is the fact that they have rejected this unique chance for their salvation and have not put any price on the sacrifice made by God for their salvation, as Scripture says:
He who believes in Him is not judged; he who does not believe has been judged already, because he has not believed in the name of the only begotten Son of God. (John 3:18)
I advise the author of the message to write a letter to each of her friends and to explain these important truths, calling them to conciliate with God as soon as possible through repentance and entering the New Covenant of Jesus Christ.
Has the reader entered the New Covenant as to gain salvation of the soul and the gift of eternal life? Who are your friends of other nations whom you met but did not tell them the message of the Gospel? What can you do for them today? Do it today, for you do not know what will be tomorrow.
Translated by Felicia Rotaru