Question:
What do you think about organ transplant from a dying person to one who needs this organ to survive?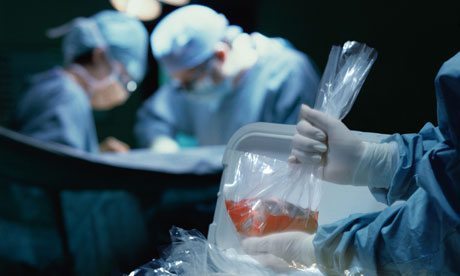 This practice is not mentioned in the Bible because it did not exist those days.Today's advanced technologies allow the successful transplant of organs, and the Bible contains principles that can be applied to this practice.
It saves the life
In the Holy Scripture God teaches us to value the human life and to save from death those whom we love. When He was talking to His disciples at the Last Supper, before His arrest and crucifixion, Jesus said to them:
Greater love has no one than this, that one lay down his life for his friends. (John 15:13)(NASB)
If the expression of love is to give your life for your friends, the more it is to sacrifice for love when someone donates organs to save the lives of those whom he loves.
But how will it be at the resurrection?
Some people fear that if they donate their organs, it will affect their body at the resurrection from the dead. Let no one have this fear, because we will rise in other bodies, which are qualitatively quite different from those we have now and which are spiritual, as Scripture says:
<sup class="xref" value="'(A)'>So also is the resurrection of the dead. It is sown a perishable body, it is raised an imperishable body; it is sown in dishonor, it is raised in glory; it is sown in weakness, it is raised in power; it is sown a natural body, it is raised a spiritual body. If there is a natural body, there is also a spiritual body. (1 Corinthians 15:42-44)(NASB)
God has left us an example when He sacrificed what was most expensive for Him for the salvation of our lives:
For God so loved the world, that He gave His only begotten Son, that whoever believes in Him shall not perish, but have eternal life. (John 3:16)(NASB)
Let us reflect God's character with an attitude similar to His.
Translated by Felicia Rotaru