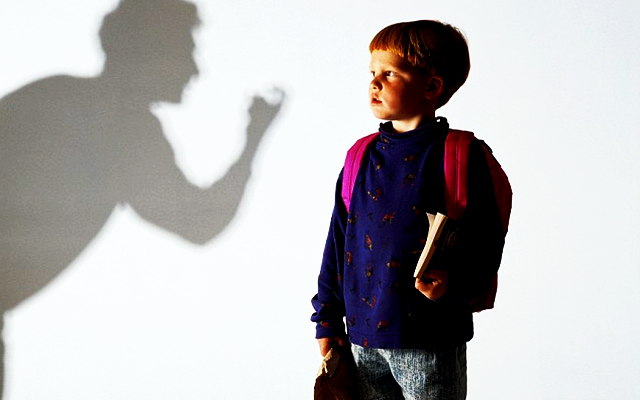 The reason of writing this article is the awful news I have read on BBC about a paedophile who molested some teenagers from the village Trebujeni.
1. Paedophiles are homosexual
People are deceived and they don't want to believe that the sin of sodomy makes those who choose it very aggressive and evil. The society was deceived by the immorals that homosexuality is a mental deviation, an illness, a physiological deviation, etc. and not a sinful choice made by them alone. In the article where it is written about this case, the situation is presented in a subtile way. In the whole article, the criminal, Anthony Mark Bianchi is presented as a paedophile and it is never mentioned that he is homosexual. But he has molested at least 15 teenagers (boys) from the village Trebujeni. Here is what a witness says:
Ion Railean: What is characteristic, is that they were children from the sixth grade, of 12–13 years old, the most 14. And all of them had something in common…they looked like girls, they were cute, anyway.
2. Homosexuals spread the sodomy and molest children
The sodomites try hardly to bring over the lie to the society that they are born that way, so that under this evil lie to be able to molest children. The victims are ashamed to say how they have become this way and if they say, then the society presents this as paedophily, but never as a way the victims become homosexuals. How is this that most people from the village say that they haven't even known of such kind of abominations in their life and now, in their village at least 15 teenagers "arouse" being homosexuals. In the article it is written that they themselves chose to go there. Now, let anybody say that homosexuality is not a practice that is taught and that it is not a choise. After I have presented the truth about homosexuality at the conference in May, in a short time I was called by a young man. He had boldness to ask advise only through the phone. At the beginning, he told me: "Father, I need your help because I think I am psychically ill." When I asked him what makes him think this, he told me that he doesn't feel sexual attraction to a women, but to men. I asked him when this change of mind took place and why. He told me this:
I was a boy with a normal growth as the rest of the guys. I was attracted by women, but when I was 16 I met some older men, who started to tell me about homosexual relations. After they had spoken much time about this, they made me curious to try. Then, they insisted to do it again and here I am where I am now.
This young man was less than 20 years old. And if they are sincere, all homosexuals will say something similar.
3. The sodomites create organizations to spread homosexuality
 Having the pretext that they are discriminated and that their rights are infriged, this people create organizations that help them spread immorality. In March, Tudor Darie sent a message to the discussion list of the National Youth Centre from Moldova where he presents the calling card of the homosexual organization from Moldova. In this mesage, are presented those who are in this organization and here is what they say about the mission of their organization:
The Mission:

– Integration of lesbiens, gays, bisexuals and transexuals (LGBT) in society by promoting the interests of the comunity. Administration of informative, social, psychological, juridic services and intensification of partnership with the governmental and public structures at a national and international level.
So, they created this organization to promote the immoral intersts of their immoral society and to administer immoral informative services. The criminal Anthony Mark Bianchi did this same thing in Trebujeni – promote his interests and "administered information".
What happened in Trebujeni is a consequence of the indifference the society shows towards the immorals, their organization and activities. This awful case shows once again how quickly the immorality can affect the children. We have to interfere as quickly as possible and to ask the authorities the disablement of the law of every organization that promotes immorality. Those who remain indifferent further, will bear the consequences.
Translated by Djugostran Felicia