God, through our Lord Jesus Christ, gave us the book of Revelation to show us the things which must soon take place (Revelation 1:1) and be blessed by reading, hearing and heeding the things written in it (Revelation 1:3). By addressing the problems that the churches from Ephesus, Smyrna, Pergamum, Thyatira, Sardis, Philadelphia and Laodicea faced, Lord Jesus has a message for all churches(each of the seven messages addressed to the seven churches ends with the urge: He who has an ear, let him hear what the Spirit says to the churches…), teaching us how to be overcomers so that we inherit what God prepared for His saints. The first three chapters of the book show us what the local churches should do when they face different internal and external problems. Lord Jesus who has everything under His control(He holds the seven stars in His right hand that are the angels of the seven churches in Asia) and knows the condition of each church(He walks among the seven golden lampstands that are the local churches) admonishes, teaches, warns and encourages the churches.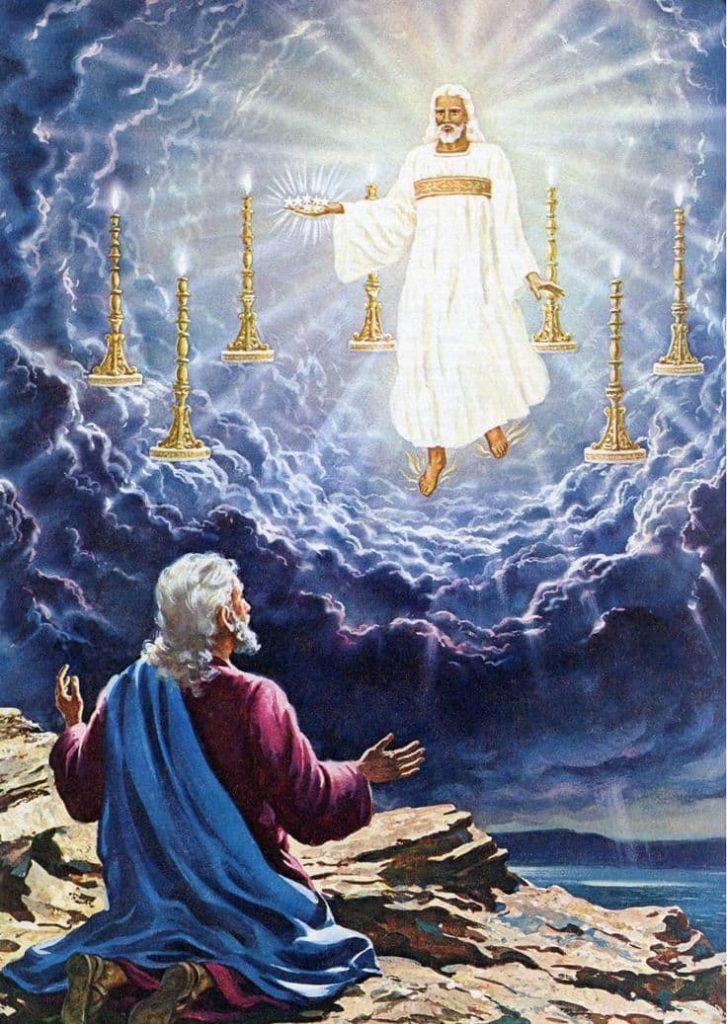 How should a local church be like, according to the messages Jesus told the seven churches in Asia?
1. The church must keep its first love alive!
What does it mean? Looking at the first church, we understand that the first love is manifested in our attitude towards God, His Word, believers and nonbelievers. The first believers were continually devoting themselves to the apostles' teaching and to fellowship, to the breaking of bread and to prayer.(Acts 2:41-47), obeyed God rather than men (Acts 5:27-42), were of one heart and soul and there was not a needy person among them (Acts 4:32-35). As a result, they "…were having favor with all the people. And the Lord was adding to their number day by day those who were being saved." (Acts 2:47). It looks like the church in Ephesus was a good one (Revelation 1:1-7): they had good deeds, they toiled and persevered, did not tolerate evil men and false teachings, they had endured for Jesus' sake and did not grow weary. Lord Jesus mentions one more good thing they had: they hated the deeds of the Nicolaitans who were misleading the children of God for a sordid gain. But there was something Lord Jesus had against them: they left their first love! He urges them to remember where they have fallen, meaning to remember what made them leave their first love and zeal, repent and devote themselves again to the apostles' teaching and to fellowship, to the breaking of bread and to prayer so that the Lord may add new souls to the church!
2. The Church must not be afraid of sufferings, but must be faithful until death (Revelation 2:8-11)!
Believers must fear God more than men and death! The church leaders should teach the believers to be subject to the authorities, but when it comes to obeying God or authorities, they must be able to choose obedience to God, even with the cost of their lives. Church leaders must not scare people, but they should encourage them to suffer until death, being aware that Lord Jesus who was dead and is now alive has power over death and Hades (He holds the keys) and to those who will be faithful until death, He will give the crown of life and they will not be hurt by the second death that is the Lake of fire where will end all whose names will not be found written in the book of life. (Revelation 20:11-15).
3. The Church must keep watch and confront those who bring false teaching in church.
The condition of the church in Pergamum (Revelation 2:12-17) was good in general, but they had some people among them who held the teaching of the Nicolaitans and were misleading believers for a sordid gain. Lord Jesus warns the church that if they do not confront those people, He Himself will come and will make war against them. However, Lord Jesus wants the church to take attitude towards people who bring false teachings in church and confront them with the Word of God that is living and active.
4. The Church must confront sin in the church
The condition of church in Thyatira (Revelation 2:18-29) was good in general: they had deeds, love, faith, ministry, patience, growth( their deeds of late were greater than deeds at first), but Lord Jesus had against it one thing: they did not confront Jezebel who lived in sin and taught and deceived the servants of God to commit immorality and eat things sacrificed to idols. our Lord punishes sin, but it is our responsibility to confront those who are church members and live in sin.
5. The local Church must keep watch and examine itself to see if they keep Jesus' teachings as they have received them and if their deeds are completed in the sight of God, and if their ministry is not the result of their personal efforts
About the Church in Sardis (Revelation 3:1-6) Lord Jesus says that it has a name that it is alive, but it is dead. They had activities, ministries that made people think they were a live church. However, Lord Jesus told them that He found their deeds not pleasing God and what they still had was about to die. The solution was to remember the teaching they have received, to hold it and to repent. The whole Scripture teaches us that salvation is by faith, not by deeds, but deeds are the fruit of faith: we are His workmanship, created in Christ Jesus for good works, which God prepared beforehand so that we would walk in them(Ephesians 2:8-10). What gives us life is the Law of the Spirit of life in Christ Jesus that sets us free from the law of sin and death (Romans 8:1-9). We have victory here, on this earth. Some believers in Sardis were already overcomers: about them Jesus says that they will be clothed in white and walk with Him because they are worthy. This promise is for every overcomer.
6.The Church must not be deceived by those who are perishing and who try to convince the believers that only they can receive salvation
The Church in Philadelphia (Revelation 3:7-13) had little power, but what matters is that they kept the Word of God and did not deny His Name. The Church must believe the promises of Lord Jesus, who is holy, true, who has the key of David (the key to the Kingdom of God) and the One who decides whom to open the door into the Kingdom and whom not to open.
7. The Church must examine itself to see if they do not deceive themselves about their salvation
The Church in Laodicea (Revelation 3:14-22) thought that they were in a good spiritual condition: they were wealthy, they got rich and did not know that actually they were "wretched and miserable and poor and blind and naked"  spiritually. They tried to get to salvation through their personal efforts and didn't understand that only Jesus Christ can help them be saved. They believed they had Jesus, that they were saved, but in reality He was still knocking at the door, waiting to be invited into their hearts and have fellowship with them: " Behold, I stand at the door and knock; if anyone hears My voice and opens the door, I will come in to him and will dine with him, and he with Me." (Revelation 3:20).
Each of these seven messages is addressing a specific local church, the teaching is for all churches and the promises are for every overcomer! When the leaders of local churches keep watch and apply these teachings, the church gets a favorable context for every disciple to become an overcomer and inherit the promises written in the book of Revelation:
Then I saw a new heaven and a new earth; for the first heaven and the first earth passed away, and there is no longer any sea. And I saw the holy city, new Jerusalem, coming down out of heaven from God, made ready as a bride adorned for her husband. And I heard a loud voice from the throne, saying, "Behold, the tabernacle of God is among men, and He will dwell among them, and they shall be His people, and God Himself will be among them and He will wipe away every tear from their eyes; and there will no longer be any death; there will no longer be any mourning, or crying, or pain; the first things have passed away."And He who sits on the throne said, "Behold, I am making all things new." And He *said, "Write, for these words are faithful and true." Then He said to me, "It is done. I am the Alpha and the Omega, the beginning and the end. I will give to the one who thirsts from the spring of the water of life without cost.  He who overcomes will inherit these things, and I will be his God and he will be My son.  But for the cowardly and unbelieving and abominable and murderers and immoral persons and sorcerers and idolaters and all liars, their part will be in the lake that burns with fire and brimstone, which is the second death."