Question:
Some time ago I heard from a Christian man that he likes to read the Bible in the bathroom. He says it is a relaxing way and he can think about what he reads. Is this considered a sin?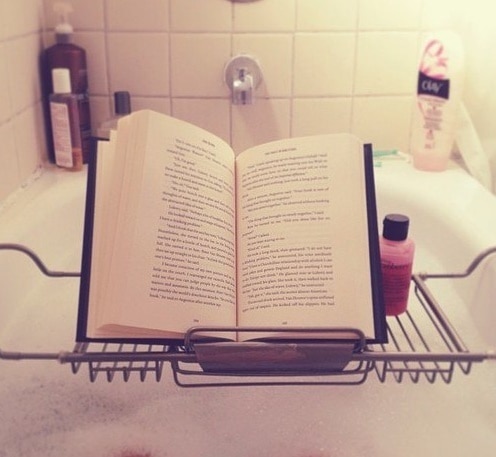 No, nowhere in the Bible it says that it would be a shame to read the Bible in the bathroom, but there are biblical texts which urge us to behave with reverence in our communication with God and studying the Bible is also a communication with God, because He speaks with us in this way.
More important than the place chosen for reading is TO STUDY THE BIBLE. King David says in Psalm 1:
How blessed is the man who does not walk in the counsel of the wicked, nor stand in the path of sinners, nor sit in the seat of scoffers! But his delight is in the law of the LORD, and in His law he meditates day and night. He will be like a tree firmly planted by streams of water, which yields its fruit in its season and its leaf does not wither; and in whatever he does, he prospers. (Psalm 1:1-3)(NASB)
I was recently driving the car and I saw a driver, a young man, at a a stop sign in Chisinau, who put the Bible (full of notes) on the wheel and wanted to use even that moment, while it was the red light on to delight the pleasure of the Word God.I received a great satisfaction to see him and I honked to express my joy. At that time I thought what great pleasure God has when He looks at those who are in love with His Word and seek every opportunity to study it.
Translated by Felicia Rotaru