Question:
My problem is envy. I'm envious of people, all those who seem to have more than me. I envy the girls who are prettier than me or who are fulfilled emotionally, because I haven't met my love yet. I believe that God gave them more than me. Many times I want to be like them, because of that I can not enjoy my life. I think that I am ugly and I want to be the person that I envy, that's why I change my attitude toward those who truly care about me. When I finally somehow manage to not be jealous, another person appears for which I begin to have the same feelings. Please help me with an advice!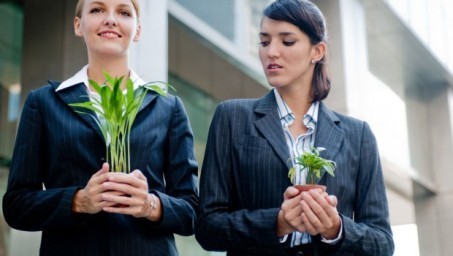 The envious man can not make a change unless he …
1. Understands the effects of jealousy
You have already written in the message some of the effects of envy, namely, that you do not enjoy life and you see yourself inferior to those whom you envy.The Bible says that jealousy, or envy affects human condition badly.
A tranquil heart is life to the body, but passion is rottenness to the bones. (Proverbs 14:30)(NASB)
Envy brings evils and makes other people to be scornful and cheer when something bad happens to those they envy.The latter bring trouble to the hostile persons:
He who mocks the poor taunts his Maker; he who rejoices at calamity will not go unpunished. (Proverbs 17:5)(NASB)
If we understand the effects of jealousy, it is equally important to…
2. Understand the origins of jealousy
In the Epistle to Romans, when describing the sinful state of mankind, Apostle Paul says that because people exchanged the truth of God for a lie and they did not see fit to acknowledge God any longer …
… being filled with all unrighteousness, wickedness, greed, evil; full of envy, murder, strife, deceit, malice; they are gossips. (Romans 1:29)(NASB)
Apostle Paul also writes in the Epistle to Galatians that envy is the deed of the sinful human nature:
Now the deeds of the flesh are evident, which are: immorality, impurity, sensuality, idolatry, sorcery, enmities, strife, jealousy, outbursts of anger, disputes, dissensions, factions, envying, drunkenness, carousing, and things like these, of which I forewarn you, just as I have forewarned you, that those who practice such things will not inherit the kingdom of God. (Galatians 5:19-21)(NASB)
Take note here to another consequence of envy – those who are captive to it will not inherit the kingdom of God.
3. Do not deceive yourself
Unlike the author of this message, some people seek to hide personal envy and even try to convince themselves that they are not jealous, but good Christians. When he wrote to such people, St. James said:
Who among you is wise and understanding? Let him show by his good behavior his deeds in the gentleness of wisdom. But if you have bitter jealousy and selfish ambition in your heart, do not be arrogant and so lie against the truth. This wisdom is not that which comes down from above, but is earthly, natural, demonic. For where jealousy and selfish ambition exist, there is disorder and every evil thing. But the wisdom from above is first pure, then peaceable, gentle, reasonable, full of mercy and good fruits, unwavering, without hypocrisy. (James 3:13-17)(NASB)
The Bible presents here two kinds of wisdom that form our thinking and attitudes. If we want to have divine wisdom from above we will seek to study the Scriptures and apply their teaching.
4. Do not be friends with the world
Do not think that I want to say that we must cease to be friendly or communicate with people and friends. No way.God says that friendship with the world is the actions and attitudes of the one who claims to be a Christian, but, in fact, takes the way of thinking and acting as the other people do, who do not know and live according to divine wisdom that comes from above.Here is how James addresses these Christians who are friends with the world:
What is the source of quarrels and conflicts among you? Is not the source your pleasures that wage war in your members? You lust and do not have; so you commit murder. You are envious and cannot obtain; so you fight and quarrel. You do not have because you do not ask. You ask and do not receive, because you ask with wrong motives, so that you may spend it on your pleasures. You adulteresses, do you not know that friendship with the world is hostility toward God? Therefore whoever wishes to be a friend of the world makes himself an enemy of God. (James 4:1-4)(NASB)
5. Receive the Holy Spirit and live by His advice
Apostle Paul says that envy is the deed of the nature that enslaves the thinking and action of the one who is not born again. When one is born again, when he repents and enters the New Covenant with Jesus Christ, every Christian receives from God the Holy Spirit. The Holy Spirit continually gives him the power to overcome envy and other passions which have enslaved him another time, as Paul writes:
But I say, walk by the Spirit, and you will not carry out the desire of the flesh. For the flesh sets its desire against the Spirit, and the Spirit against the flesh; for these are in opposition to one another, so that you may not do the things that you please. But if you are led by the Spirit, you are not under the Law. Now the deeds of the flesh are evident, which are: immorality, impurity, sensuality, idolatry, sorcery, enmities, strife, jealousy, outbursts of anger, disputes, dissensions, factions, envying, drunkenness, carousing, and things like these, of which I forewarn you, just as I have forewarned you, that those who practice such things will not inherit the kingdom of God. But the fruit of the Spirit is love, joy, peace, patience, kindness, goodness, faithfulness, gentleness, self-control; against such things there is no law. Now those who belong to Christ Jesus have crucified the flesh with its passions and desires. If we live by the Spirit, let us also walk by the Spirit. Let us not become boastful, challenging one another, envying one another. (Galatians 5:16-26)(NASB)
6. Study the Sacred Scriptures
By studying the Scriptures God changes our mind and frees us from the wrong attitudes of another time.Therefore we are continually encouraged to study the Scriptures, about which the Apostle Peter says that they are the milk that makes a baby grow to maturity:
Therefore, putting aside all malice and all deceit and hypocrisy and envy and all slander, like newborn babies, long for the pure milk of the word, so that by it you may grow in respect to salvation, if you have tasted the kindness of the Lord. (1 Peter 2:1-3)(NASB)
7. Apply the teaching of the Sacred Scripture
Since you study the Scripture, be ready to apply what you learn personally as James writes:
But prove yourselves doers of the word, and not merely hearers who delude themselves. For if anyone is a hearer of the word and not a doer, he is like a man who looks at his natural face in a mirror; for once he has looked at himself and gone away, he has immediately forgotten what kind of person he was. But one who looks intently at the perfect law, the law of liberty, and abides by it, not having become a forgetful hearer but an effectual doer, this man will be blessed in what he does. (James 1:22-25)(NASB)
I advise you to start reading the Bible in its entirety and then to get hold of the inductive Bible study manuals, so that you may grow spiritually in all respects and can get rid of any envy forever.
I invite all those who want to study deeply the Scriptures to live according to them to attend the session where I teach the "Covenant" course and the English camp where I will teach "Marriage without regrets" course.
Translated by Felicia Rotaru