This article is dedicated to the pastors, missionaries and deacons who serve in the "Good News" Church and the mission points of this church. Since we believe that it will be helpful to the ministers of all churches, I found it good to be published on this portal.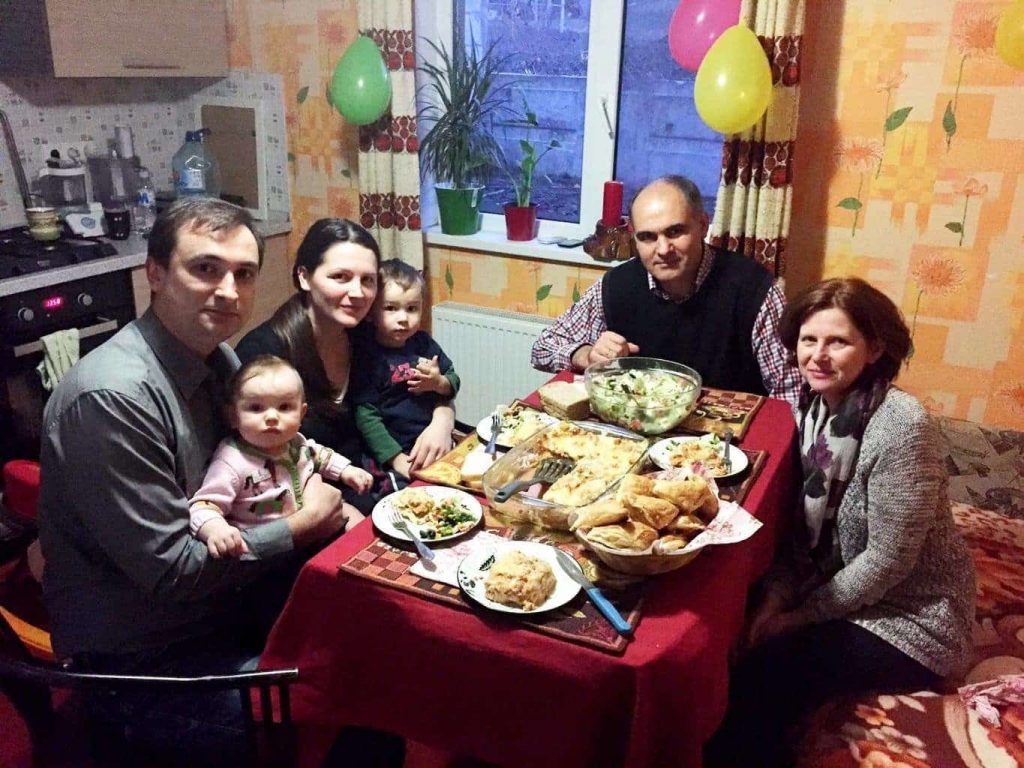 Visiting believers by their pastors and deacons is a very important aspect for the spiritual growth and spiritual well-being of each church as a community and of every saint. Only through pastoral visits can we understand the living conditions and find out the problems, the joys and the concrete needs people have. When we know the state of the believers well, then we will be able to serve them according to their needs and fulfill these needs.
So what should and should not a pastor, a deacon or a missionary do during a pastoral visit?
1. Announce your pastoral visit
Our Lord Jesus Christ did so: every time He wanted to approach someone, He would tell them beforehand and offer to visit them at home. That's what he did with Zacchaeus. Then when the Roman centurion sent word to ask for his servant to be healed, Jesus said he wanted to come to his house. Many times Jesus did so, and so did the Apostles. In the letter to Titus, apostle Paul announced that he would come to him and asked him to prepare a place for him to be hosted. So, announce in advance the pastoral visit to the people you have decided to visit at the church committee meeting or about which you have been instructed by the church's senior pastor.
2. Make the pastoral visit with your wife
Wherever and whenever you can, go with your wife together, for a mature woman in faith, as she expects to be the wife of a pastor or deacon, sees and understands things from a different perspective, and you can better serve the Christians You will visit. In some cases, it is absolutely necessary to go with your wife, and it is when you think that the visit alone can cause suspicions or inappropriate talks from neighbors or those seeking an occasion to speak out of our faith in Christ. Beware of this and take good care of keeping these words of the apostle Paul:
We give no cause for offense in anything, so that the ministry will not be discredited. (2 Corinthians 6:3)
3. Define clearly the purpose of your pastoral visit
Ask yourself these questions: Who lives in that house? What are the problems that family and each individual member is facing? What spiritual needs do they have, and how can I fulfill them through my pastoral visit? What teaching will be appropriate to be given to them now? How to encourage them? If you know little about those people, perhaps the purpose of the visit will be to get to know them better.
4. Prepare your Bible message and the topics you will discuss during your pastoral visit
The purpose of the visit is to give people comfort, teachings, encouragement, and all this comes from the Word of God. Therefore, before you go to visit, make a plan of what you are going to talk about, what you will say from the Word of God. In preparing the message, start from the spiritual needs of the people who live in the house where you are going. Think of every family member, adults, children, believers, unbelievers, everyone and have a word as needed for each as it is written:
Let your speech always be with grace, as though seasoned with salt, so that you will know how you should respond to each person. (Colossians 4: 6)
5. Have a discussion with each family member during the pastoral visit
In every family there is someone who talks more and will ask for more. Give yourself enough time to stay in that home with the family, so you can talk to each member, and do not let your attention be taken by only one or a few people, and others would stay in the shade and without any benefit from your visit. Ask everyone and talk to each of the children. Because you want to know the spiritual situation of each person, you are welcome to ask them about studying the Bible as a family and individually, having a corporate and individual prayers, attending divine services, serving in church, preaching the gospel, going to a group of church Bible study, Sunday school, or youth, depending on the case and age of the person you are conversing with. Only by finding out and understanding each one's situation, would you be able to give the proper advice and direction from the Word of God. If there are problems in the family or in some members' lives, try to understand the cause of those problems, not just their manifestations. Be patient to ask all questions and do not hurry to give advice until you make sure you understand the problem well. If the problem goes beyond you, and you do not have the freedom or expertise to advise, then do not give any advice, but pray with them and take the time to discuss with the church's senior pastor.
6. Share the Gospel with the unbelievers in the family during the pastoral visit
In most families you will visit, there will be people who have not yet chosen to be disciples of the Lord Jesus Christ and have not understood the grace of God to believe and be saved. So be prepared in advance with an explanation of the Gospel message for every unfaithful family member, and urge each one to reconcile with God. Be ready to lead them in prayer right there, in their home during the pastoral visit. After you lead them into the prayer of repentance, explain to them well and thoroughly how the life of a disciple of Christ should be and all that relates to the spiritual discipline of the Christians. Invite them to the catechesis course and talk about the importance of baptism. Then make sure they understand that it is important to read the entire Bible now and throughout their life to keep the discipline of an in-depth study. Tell them about the importance of discipline in prayer, preaching the gospel, and attending church services.
7. Pray for each member of the family
After discussing with each member, listening to and understanding what each person's situation is, after giving them the proper advice and instruction, you will need to close the visit with a common prayer during which you can give all family members the opportunity to pray and pray for each of them according to the situation and needs that you have heard and seen.
After you return home it is important to do the following…
IMPORTANT ACTIONS TO BE FOLLOWED AFTER A PASTORAL VISIT:
• Make a report to the senior pastor to inform him about the spiritual situation of the family members you have visited, their needs and the involvement that is needed on behalf of the church. It is best to make this report in writing via e-mail or if you have a register of visits at the church to pass this report to the registry. Also take a picture of the family you've visited and add it to that report or email. If there are other issues that you think can best be explained by the picture, add those pictures as well.
• Do not discuss with other people the issues of the visited family you have come to know, just as you can not talk and tell others the mystery of confession of one's sins.
• Add to the personal prayer the list of the needs of the family members you have visited to pray systematically for them.
• If during the pastoral visit the family members have made certain decisions, make sure that you return to those decisions and help each one to accomplish them.
May God make you a blessing for the Christians in churches where you serve so that the pastoral visits you make would always bring them edification, teaching, and encouragement.
Read this article in Romanian and in Russian.
Translated by Ala Talmazan.