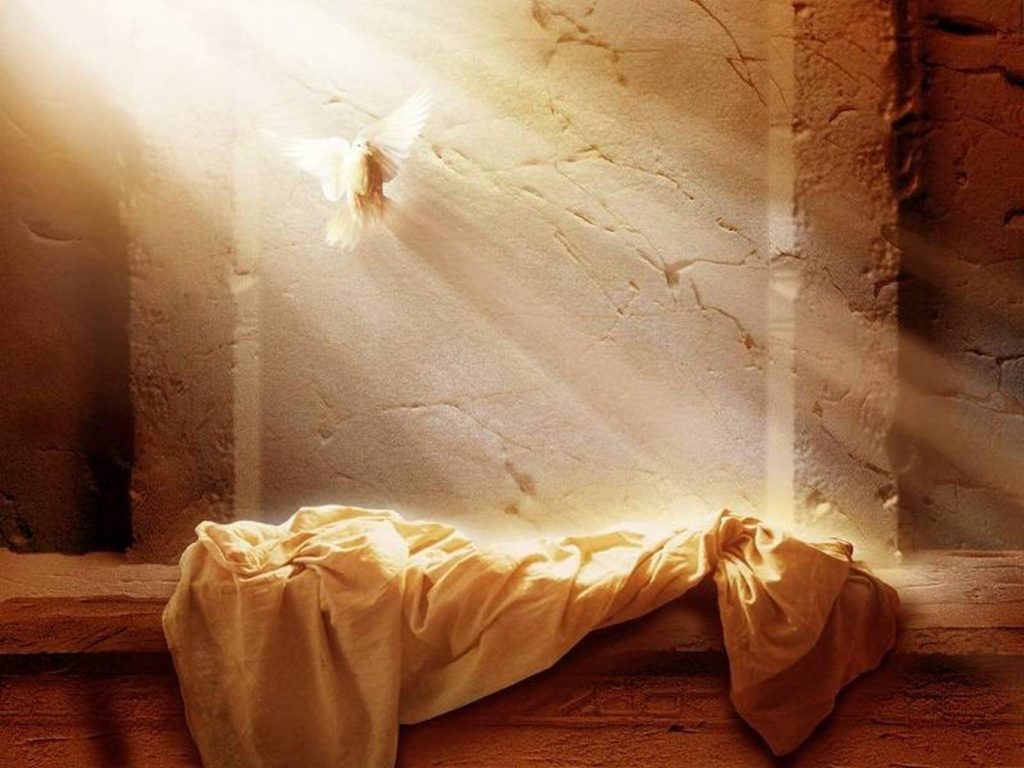 I want to answer in this article to the following question that I have received from a reader of the portal Moldova Creștină
I have got a question: Has Christ risen in body or in spirit? As we know, the body that Christ had after resurrection was different than the body he had had before. Now he had a body that was not controlled by time or space, it appeared and then disappeared, a body that never gets old (because it would have been over 2000 years now). So, what kind of body has Christ received at the resurrection? If it was a spiritual body, than can be seen and felt only with spiritual feelings, this explains a lot, in fact this is my opinion. If I am wrong, please explain me why. I do not want to seem as Thomas, the unbeliever, because I believe in the resurrection of Christ, as I believe in the resurrection of each of us, only with a different body (other than we had when we lived, though very similar at the appearance), a body that will not be limited by time or space, depending on the spiritual level that we attained living on this earth. At the same time I afraid to be wrong. Once I shared my opinion with a Christian brother, but I do not think that he understood me in a right way. (Octavian)
The body of Jesus Christ was different after resurrection
Here is what the Gospel of John relates about the events that took place after the resurrection of the Lord Jesus, when He appeared before His disciples for many times:
But Thomas, one of the twelve, called Didymus, was not with them when Jesus came. So the other disciples were saying to him, "We have seen the Lord!" But he said to them, "Unless I see in His hands the imprint of the nails, and put my finger into the place of the nails, and put my hand into His side, I will not believe." After eight days His disciples were again inside, and Thomas with them. Jesus came, the doors having been shut, and stood in their midst and said, "Peace be with you." Then He said to Thomas, "Reach here with your finger, and see My hands; and reach here your hand and put it into My side; and do not be unbelieving, but believing." Thomas answered and said to Him, "My Lord and my God!" Jesus said to him, "Because you have seen Me, have you believed? Blessed are they who did not see, and yet believed." (The Gospel of John 20:24–29)(NASB)
We can draw some important truths from these verses:
The Lord Jesus rose in a different body, so that he could come in the midst of the disciples, even if the doors had been shut and He didn't enter by the door.

The body which Jesus Christ appeared before the disciples was material, because they were able to perceive that body with those five human senses. They heard, saw and Jesus called Thomas to touch the wounds where the nails had been.
What kind of body will the dead have when they will rise again?
When the church from Corinth was in danger of a heresy that entertained doubts about the resurrection of the dead, Apostle Paul wrote to them:
But someone will say, "How are the dead raised? And with what kind of body do they come?" You fool! That which you sow does not come to life unless it dies; and that which you sow, you do not sow the body which is to be, but a bare grain, perhaps of wheat or of something else. But God gives it a body just as He wished, and to each of the seeds a body of its own. All flesh is not the same flesh, but there is one flesh of men, and another flesh of beasts, and another flesh of birds, and another of fish. There are also heavenly bodies and earthly bodies, but the glory of the heavenly is one, and the glory of the earthly is another. There is one glory of the sun, and another glory of the moon, and another glory of the stars; for star differs from star in glory. So also is the resurrection of the dead It is sown a perishable body, it is raised an imperishable body; it is sown in dishonor, it is raised in glory; it is sown in weakness, it is raised in power; it is sown a natural body, it is raised a spiritual body. If there is a natural body, there is also a spiritual body. (1 Corinthians 15:35–44)(NASB)
We can see some important truths from this passage about the resurrection of the dead:
The body in which Jesus rose is an imperishable body, and our bodies will be also imperishable at the resurrection.

When we will rise again our bodies will be full of glory and power, compared to the bodies we have now.

This is a natural body, but the body in which we will raise and in which the Lord Jesus has raised is a spiritual body.
So, the spiritual body is totally different from the natural body, because it is one raised in honor, in power and that is not perishable. But at the same time, the spiritual body is material, because it can be seen and perceived by human senses, such as hearing, sight, touch.
That's why, Apostle Paul told those who were at Areopagus from Athens the truth about repentance that is applied to all people from all times.
Therefore having overlooked the times of ignorance, God is now declaring to men that all people everywhere should repent, because He has fixed a day in which He will judge the world in righteousness through a Man whom He has appointed, having furnished proof to all men by raising Him from the dead. (Acts 17:30–31)(NASB)
Do you believe in the resurrection of the Lord Jesus Christ? Have you repented? Do you know what repentance is?
Translated by Felicia Djugostran