Question:
Is it good for a girl to have a dominant character?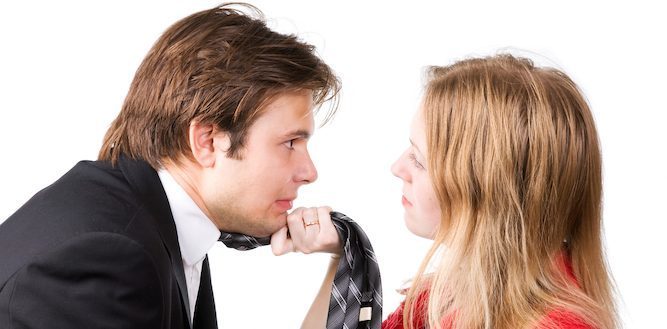 First, let's define what dominant character is. The person who addressed the question did not specify, but I suppose it is someone who always seeks to dominate others, to stand above them, to control and influence the decision making. I think different people understand this issue differently and have different definitions for the dominant character. When I hear it, I think of dominance in a bad sense, as in the case of Diotrephes written in Third Epistle of John and described as follows by the apostle:
I wrote something to the church; but Diotrephes, who loves to be first among them, does not accept what we say. For this reason, if I come, I will call attention to his deeds which he does, unjustly accusing us with wicked words; and not satisfied with this, he himself does not receive the brethren, either, and he forbids those who desire to do so and puts them out of the church. (3 John 9-10)
Thinking about a woman with a dominant character which is written in the Bible, the thought took me to Jezebel because she had a tremendously bad influence on her husband Ahab, who, despite of being a king, was totally dominated by her. The Bible tells us the following about this dominance:
Surely there was no one like Ahab who sold himself to do evil in the sight of the Lord, because Jezebel his wife incited him. (1 Kings 21:25)
Jezebel manipulated and dominated Ahab, and he did everything she wanted, because she was a bad and cunning woman.
It is not good for a man to have a dominant character, all the more for a woman. Here's how women are taught in Scripture about what to wear and what character to have:
Older women likewise are to be reverent in their behavior, not malicious gossips nor enslaved to much wine, teaching what is good, so that they may encourage the young women to love their husbands, to love their children, to be sensible, pure, workers at home, kind, being subject to their own husbands, so that the word of God will not be dishonored. (Titus 2:3-5)
Then in the Epistle to Ephesians it is written:
Wives, be subject to your own husbands, as to the Lord. For the husband is the head of the wife, as Christ also is the head of the church, He Himself being the Savior of the body. But as the church is subject to Christ, so also the wives ought to be to their husbands in everything. (Ephesians 5:22-24)
And another one:
In the same way, you wives, be submissive to your own husbands so that even if any of them are disobedient to the word, they may be won without a word by the behavior of their wives, as they observe your chaste and respectful behavior. Your adornment must not be merely external-braiding the hair, and wearing gold jewelry, or putting on dresses; but let it be the hidden person of the heart, with the imperishable quality of a gentle and quiet spirit, which is precious in the sight of God. For in this way in former times the holy women also, who hoped in God, used to adorn themselves, being submissive to their own husbands; just as Sarah obeyed Abraham, calling him lord, and you have become her children if you do what is right without being frightened by any fear. (1 Peter 3:1-6)
Look closely, and you will see that in all these texts it is written that an important quality of women must be humbleness and obedience. Meek and quiet spirit is not dominant, but pleasant and subdued.
It is very important for every girl to abstain from any whiff of dominance in her character and learn to be subject to her father, pastor, leaders and wherever else it is required to be submitted. In fact, the submission should be an ornament of all Christians. Even when you are given a leading role, such as over your smaller brothers and sisters, or at school or in church, do it with a gentle and quiet spirit, not oppression and dominance, for it not pleasing to Christ.
And in the end, I want to address some questions to the readers, which will help them to examine their dominant character and correct themselves:
Have you met girls or ladies who have a dominant character? Write down their names and how this quality have manifested itself in their behavior? What is it that you don't like and don't want to be in you too?
Have you ever been told that you have a dominant character? If so, under what circumstances and on what occasions?
What actions sprang from a desire to dominate which you will never do from now on?
A consequence of the woman's fall is exactly the sinful desire to dominate over the man, as Eve was told immediately after the fall, that her desires shall be for her husband, but he will rule over her. Desires which Scripture refers to are the desires to dominate. Women who have known Christ, overcame the desire by the Holy Spirit, for they now are new creations and old things have passed away. I recommend you to study the Inductive Bible course "Marriage Without Regrets" to understand the subject in depth. From September 5th to 17th, I will teach this session in Chisinau to the students of the Inductive Bible Study Institute. Because it is an admission session, you can become a student, too. For further information, contact info@precept.md or 069 966 779.
Translated by Ala Talmazan