Do You Love me? Do you know whom I am? But Do I know Him? Do I love Him? Can I go to heaven?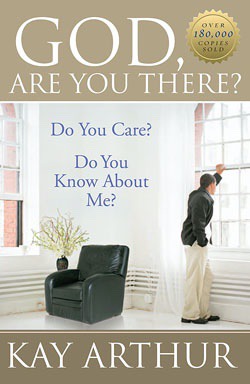 If we look at ourselves, we come to know that we do not know God and His character. Don't live your life without knowing Him. How important it is to know Him and be born again.
You are not late yet. If you want to discover an answer to your question then study the Bible study course "God Are You There?". Through this study, we can see ourselves: Who are we? What do we have to believe? How can I go to heaven? How can I be born again?
You will know the truth and the truth will make you free. (John 8:32)
You will discover that He loves you. He wants to save you. He wants to forgive your sin.
Coming August! The Inductive Bible study on Gospel of John will begin August 27th. The study will be done in Urdu. If you want to join this study, please message us. Don't miss this opportunity. You can get this book also at the church "The Temple Of The Lord" and ELS Book store.
Kay Arthur, the author, founded in 1970 the mission Precept Ministries International.