"I am in Pakistan and I am teaching the Word of God to a group of people. As I am teaching the Word, on the roof of the church stand a group of guards who are protecting us from a terrorist attack". This was from a message that I received from my teacher and mentor, Vasile F. Using this man's example, God motivated me to become a missionary. Today, together with my wife and children, I am a missionary to an Islamic country where we serve the Lord and the people with great joy, because we know that we serve the Omnipotent God, El Elyon.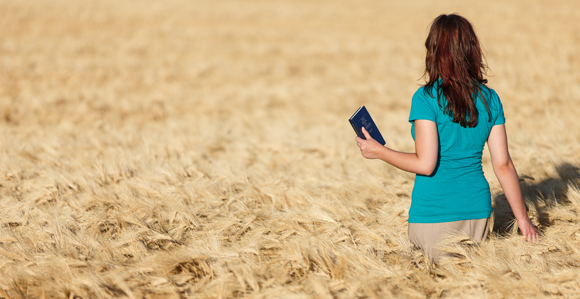 In this article, I would like to share 10 things that any person who wants to become a missionary must have or do. 
1. The need for a mentor
You might wonder why I began with this piece of advice. It is important. I want you to know, and to understand what a great blessing it is to have a mentor. A good mentor will teach you, giving Godly direction to you every step of the way. I am giving advice to you that I follow myself. I am blessed with an amazing mentor. Since I have been blessed with a great mentor, I also seek to share that blessing with others by being a good mentor. One time, someone asked me, "why do you talk about your mentor so much? Should all honor and praise be given to God and not to a mentor"? It is true, all honor and glory go to God because He is the orchestrator of all things. In His infinite wisdom, God has chosen to work in our lives through mentors to form our spiritual growth. These are people who allowed themselves to be used by God to direct the lives of people. Good mentors sacrifice their time, efforts, energy, and many times, their finances to invest in the lives of their disciples. Their investment is how God equips us for live, for ministry, and for the mission field. When you are grateful to your mentor, you are being grateful to the Lord who placed that person in your life.
In the Scriptures, we see many examples of disciples and mentors. For example, we have Moses and Joshua, Naomi and Ruth, David and Solomon, Paul and Timothy, Paul and Epaphroditus etc. Your mentor needs to be more spiritually mature than you are, a person who is able to give advice to you according to the Word of God. A great mentor is a person who practices what he teaches and advises. If he does not practice what he teaches, then he has disqualified himself to be a mentor according to the will of God. One thing must be clear, you cannot become a good missionary without having a great mentor who teaches you and gives Godly direction to you as you walk through the process of living out the life of a missionary.
2. Be a missionary at home first
If God is calling you to be a missionary, begin by being on mission to your family and to your neighborhood. Share the Gospel everywhere you find yourself, in every circumstance. Be a witness of Jesus Christ with every person you meet. Begin with your own family. As Acts 1:8 teaches us,
But you will receive power when the Holy Spirit has come upon you; and you shall be My witnesses both in Jerusalem, and in all Judea and Samaria, and even to the remotest part of the earth.
If you cannot be a missionary to your own family, why do you think that you should travel abroad to be a missionary? If you have excuses for not sharing the Gospel at home, you will find more excuses not to share while on the foreign mission field. Seek to be salt and light where God has placed you at the moment. The test begins at home. That is why Jesus says in Luke 16:10,
He who is faithful in a very little thing is faithful also in much; and he who is unrighteous in a very little thing is unrighteous also in much.
3. The value of being prepared
My wife and I began our preparation for the mission field the moment we accept Christ as Lord and Savior. When I speak of being prepared, I mean focusing on our spiritual maturity, being equipped to walk with God and teach others to do the same. This process begins, continues, and ends with profound study of the Word of God, the Bible. As you study the Scriptures, you are motivated and given direction on the Christian life. This is how we learn to live in such a way to please our Master, the Lord Jesus Christ. My teacher mentored me by teaching me to study the Scriptures systematically according to the Inductive Bible study method at the International Inductive Bible study institute. While at the institute, my desire to become a missionary was stirred up and I was equipped to be an efficient missionary. If you have a desire to be a missionary, I want to challenge you to attend the International Inductive Bible study institute and be trained the way that I was trained to reap the benefits of this training. Your walk with the Lord will be transformed and you will see spiritual maturity like no other time in your life.
4. Do not run from your calling
Like all followers of Christ, we have been called to the ministry of reconciliation. In Paul's second recorded epistle to the church in Corinth, we discover the following:
Now all these things are from God, who reconciled us to Himself through Christ and gave us the ministry of reconciliation, namely, that God was in Christ reconciling the world to Himself, not counting their trespasses against them, and He has committed to us the word of reconciliation.
Therefore, we are ambassadors for Christ, as though God were making an appeal through us; we beg you on behalf of Christ, be reconciled to God. (II Corinthians 5:18-20)
There is no debate about the calling to be a missionary. If you have been reconciled to God through Jesus Christ, you have the calling to be a missionary. The correct question is, "what are you going to do with the calling, accept it or decline it"?
We all know of a man in the Bible who received a calling from the Lord to travel to Nineveh and share the Lord's message with them. Instead of answering the call and going to Nineveh, Jonah found a ship headed to Tarshish, the exact opposite direction of where Nineveh was located. We also know what else the Bible has to say about Jonah and his adventures. He ended up in the middle of the sea in the midst of a terrible storm. It goes from bad to worse as he is tossed into the sea and swallowed by a big fish. Please do not wait for the Lord to have to convince you to do the work of a missionary. Learn from Jonah's mistakes. Unfortunately, today, many followers of Christ find excuses just like Jonah. They dress up their excuses in more righteous sounding lingo, but they are still excuses. These excuses may sound good, but God is not impressed. This leads us to the next point.
5. Be ready to pay the price
I really wanted to be a missionary from the moment I accepted Christ. When the time came for me to answer the call to the foreign mission field, I began to have doubts and find excuses. They were not valid excuses in the eyes of God. I still remember the night when my mentor mentioned that he and his mentors were praying that God would send a person to serve for 2 years as a missionary in Afghanistan and that they felt that the Lord was calling me to go and be that missionary. I was caught off guard by the duration of the calling, at least 2 years. I really wanted to go to Afghanistan to be a missionary but I wanted to go for a week or two and then come home. I did not really want to go for 2 years. I am a bit of a homebody so this was the greatest obstacle for me to overcome, leaving home for an extended period of time.
At the time, I was single but I was in love with my future and current wife Oxana. In fact, I was ready to propose to her and that was one of my excuses for not going. I also had 5 different Bible study groups that I was leading as well as teaching them Taekwon-Do. My excuse was, if I leave for the foreign mission field, who will continue teaching these teenagers whom I disciple? I also wanted to continue improving as a Taekwon-Do student yet, I figured that I would not have anyone to train with since I would be alone on the foreign mission field. I shared all of these concerns/excuses with my mentor that evening. Vasile's response was, "Alex, many time spreading the Gospel requires sacrifice. It is now time for you to be sacrificial. Are you ready to make that decision? Are you ready to sacrifice for the furtherance of the Gospel"? His other piece of advice was, "do you believe that God can take care of all of these worries that you have"? Finally, he told me, "This is your decision to make. Go home and pray, asking the Lord what He would have you do"? As I look back on this now, my heart is full of joy and gratefulness to God because He helped me stand firm in my decision and not run away from my calling or make excuses. He gave me the strength and the courage to pay the necessary price for the furtherance of the Gospel. If you want to be a missionary, you must be ready to pay the price, which many times, is not a small price but, in the end, the results and fruit will be way more than you expected.
6. Walk by faith
When I left for Afghanistan to be a foreign missionary, I did not know the language or the culture or any of the locals. The only thing that I knew about the country was that it was a Muslim country and that the risk of death was high. I also knew that it was one of the poorest nations on earth and sickness was a terrible problem. The one thing that I was sure about was the fact that I knew God had called me to this nation and these people. I was going to have to walk by faith moment by moment in order to make it.
7. Be committed to learn the people's culture
It is great if you can study the history of the people among whom you will serve and learn the language before you get there. Having said that, I would also like to mention that many times, books do not represent reality. The best way to learn a people's culture is picking it up while living among them. By doing so, you learn their ways first hand, you learn their worldview, the way that they think and why they think that way. The best way to learn the actual history of the people is to listen to their stories. As I have said, books are a great resource, but, I feel that the best resource is to find older people and listen to their stories. I would also like to say that the only way that you can really learn the culture is to learn the people's language. That is my next piece of advice.
8. Learn the language
This will help you the most in learning the history and culture of the people among whom God has called you to serve on the foreign mission field. Before I left for the foreign mission field, I sat down with my mentor and we made a plan of action. In this plan of action, there were a few instructions that I had to keep in mind during my stay there. One of those instructions was to learn the language. Not only did I have to learn the language, I also had a time frame, exactly 2 months. I have to admit that I was not totally obedient to my mentor. I was late by 1 month! It took me 3 months to learn the local language. God blessed me to be able to pick up the language to be able to be efficient in sharing the Gospel. If you do not learn the local language, then you limit yourself in your efficiency in the Gospel. If you do not learn the language then you will constantly have to depend on a translator. Unfortunately, much of the message is usually lost in translation. Also, people cannot come directly to you for advice. They need someone to translate for them.
9. Maintain good communication with your mentors
I cannot express in words how beneficial it was for me the fact that I was taught how to communicate regularly with my spiritual mentors. They always knew how to advise me, giving me directions, even though I was not physically there with them. If you remember, in point number 1, I wrote that a great mentor should advise and give direction to his disciple. How do you get this advice and directions when you're not with them physically? The answer is good communication, whether via the Internet or telephone helps you get those directions and that advice. This helps your teachers teach you even when they do not see you face to face.
10. Don't forget the reason that you are there
Recently a friend told me about a couple whom he knows personally. They are missionaries in a Muslim country. This missionary couple has already been in country for 5 years. When they were asked if any of the locals had confessed Jesus as Lord and Savior, they said, "No, because we did not declare the Name of Jesus and generally talk about God very little, because it is a dangerous situation. We focus mostly on building relationships". So, you spend 5 years building relationships and then you do not share the most important message in the history of the world, a message of reconciliation to God through the Lord Jesus Christ, a message of hope and peace that no other religion offers. To me, this sounds like boxing in the wind.
My dear reader, I pray that this article will ignite a flame in your heart with the desire to become a missionary. If you read the 4th point of this article, then you understand that if you have been reconciled to God through faith in Christ Jesus you are already a missionary. I pray that God will bless you with a mentor to guide you and teach you, to encourage you to discipline yourself in the systematical study of God's Word so as not to run away from your calling. Do not ever forget your calling!
God bless!
Translated by Erik Brewer