Question:
What is the significance of the Divine Liturgy offered in churches? Is it compulsory to participate with money when the believers go to the priest with burning candles to ask him to pray for some persons mentioned by those certain believers?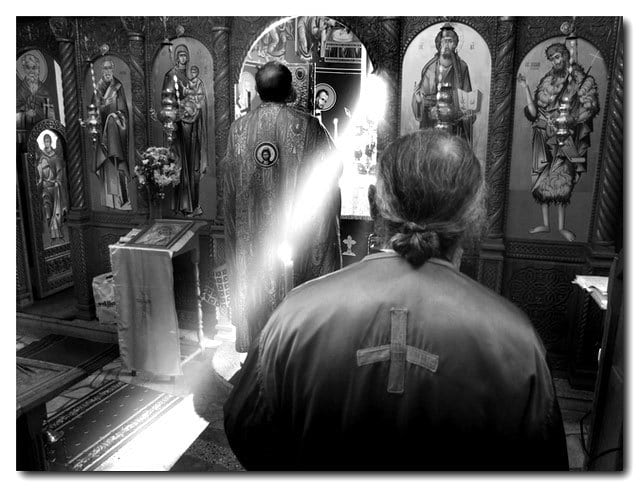 The Divine Liturgy is the divine service when the whole congregation worships before God and honors Him.
The Holy Scripture doesn't teach us that we must pay the priest for the prayers that he makes.In fact, we ask the priest to say the names of the people whom we love aloud in his prayers, so that the whole church may be able to hear and to unite to this prayer.
At the same time, God says to Christians many times to take care of material needs of those who serve them in the Gospel.Here are some texts:
The one who is taught the word is to share all good things with the one who teaches him. (Galatians 6:6)(NASB)
For it is written in the Law of Moses, "YOU SHALL NOT MUZZLE THE OX WHILE HE IS THRESHING " God is not concerned about oxen, is He? Or is He speaking altogether for our sake? Yes, for our sake it was written, because the plowman ought to plow in hope, and the thresher to thresh in hope of sharing the crops. If we sowed spiritual things in you, is it too much if we reap material things from you? If others share the right over you, do we not more? Nevertheless, we did not use this right, but we endure all things so that we will cause no hindrance to the gospel of Christ. Do you not know that those who perform sacred services eat the food of the temple, and those who attend regularly to the altar have their share from the altar? So also the Lord directed those who proclaim the gospel to get their living from the gospel. (1 Corinthians 9:9-14)(NASB)
The elders who rule well are to be considered worthy of double honor, especially those who work hard at preaching and teaching. For the Scripture says, "YOU SHALL NOT MUZZLE THE OX WHILE HE IS THRESHING," and "The laborer is worthy of his wages." (1 Timothy 5:17-18)(NASB)
How do you proceed in relation to the priest who serves you in the Gospel and teaches from God's Word?
Translated by Felicia Rotaru