Question :
My wife was raped before we got married. Sexual relationship causes discomfort and it hurts her emotionally. She agrees and lets me masturbate and I do everything to abstain, one night I had a dream and I acted according to the dream. I didn't even realize what happened. I hurt her because I forced her to have sex with me. Is masturbation allowable when both in a married couple approve of it?
No, masturbation is not approved by God because it's a sinful practice and it's not a solution to the situation that you have in your family now when your wife avoids sexual relationship. In your case, once you're married now you need to get passed this situation that was created, and build up your family and your sexual relationship according to the word of God. These are the following tips and exact steps concerning the situation when wife avoinds sexual relationship.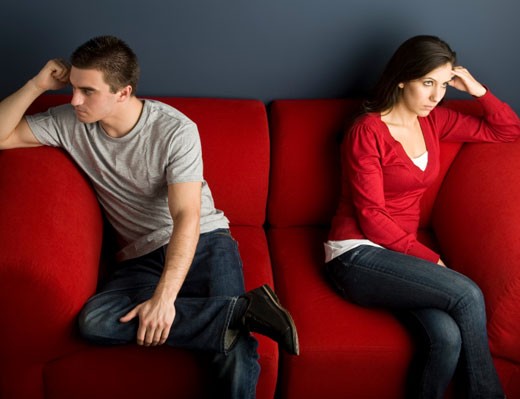 1.Understand the wound from your wife's soul
Statistics say that one of five women have been abused sexually, most of the time this happens during their childhood. When somebody is raped they are affected very badly emotionally and one of the consequences is disgust even hate towards sexual relationship. Many times others don't think about the wound that was left in the soul of the girl, not to get ashamed and be left unmarried, most of the girls don't tell nobody about the wound that they have that way they miss the chance of healing the wound that could be healed. If this wound remain open for a long time you need to understand that it will take a lot of time until it will be healed. That's why…
2.Be armed with patience
The healing of this wound could take a lot of time and because you have the main role in this you have to be armed with patience. The Bible says:
With patience a ruler may be won over, and a gentle tongue can break bones. ( Proverbs 25:15 ) 
But about the fruit of the Holy Spirit it says:
But the fruit of the Spirit is love, joy, peace, patience, kindness, goodness, faithfulness, gentleness, self-control; against such things there is no law. (Galatians 5:22-23 )
Ask God continuously for patience and wisdom so that you will know how to act and talk in each situation, because it's written: 
You husbands in the same way, live with your wives in an understanding way, as with someone weaker, since she is a woman; and show her honor as a fellow heir of the grace of life, so that your prayers will not be hindered. ( 1 Peter 3:7 )
3.Apologize for the wounds that you caused
Through what you said happened when you were sleeping, and you forced your wife to have sex with you, that just added more to the wound. That's why you need to apologize for what happened and if you talked or did something before ,that hurt her. That will be the most beautiful start and restoration of your relationship.
4.Assure your wife that you love her very much
In the Holy Scripture is written:
Husbands, love your wives, just as Christ also loved the church and gave Himself up for her, so that He might sanctify her, having cleansed her by the washing of water with the word, that He might present to Himself the church [a]in all her glory, having no spot or wrinkle or any such thing; but that she would be holy and blameless. So husbands ought also to love their own wives as their own bodies. He who loves his own wife loves himself; for no one ever hated his own flesh, but nourishes and cherishes it, just as Christ also does the church, because we are members of His body. For this reason a man shall leave his father and mother and shall be joined to his wife, and the two shall become one flesh. This mystery is great; but I am speaking with reference to Christ and the church. Nevertheless, each individual among you also is to love his own wife even as himself, and the wife must see to it that she [b]respects her husband. (Ephesians 5:25-33 )
Through words and acts assure your wife that you love her.
5.Learn from the word of God
The teaching of Jesus Christ is very clear concerning how we need to report in our intimate relationship in a marriage. The Bible says:
But because of immoralities, each man is to have his own wife, and each woman is to have her own husband. The husband must [a]fulfill his duty to his wife, and likewise also the wife to her husband. The wife does not have authority over her own body, but the husband does; and likewise also the husband does not have authority over his own body, but the wife does. Stop depriving one another, except by agreement for a time, so that you may devote yourselves to prayer, and [b]come together again so that Satan will not tempt you because of your lack of self-control. (1 Corinthians 7:2-5 )
I'm sure that knowing the teaching of the Bible concerning this subject will help your wife change her attitude and help her perform her responsibility and duty that she has as your wife. I advise you to do the Bible study called "Marriage without regrets" by Kay Arthur and study the whole book. Lesson nine from the book is completely dedicated to this subject. It would be even better if you can find a group of people that are close by that do this bible study and that have a teacher that is well prepared at the Institute of Inductive Bible Study from Eurasia . Go to the page of the Institute and see if anybody is teaching this session in your area. 
Another option is to gather more people that want to study this session or to invite a teacher so that he can teach just the lesson about the physical connection in a marriage from this session. I often got invited to teach this session in churches and in other different organizations, and every time I had the possibility to do so I did it happily, to serve the people through teaching the word of God. 
6.Call for help from the people of God
If after studying this session you will have more questions or issues that you can't solve, it would be good to ask for the help of a minister of God and the best thing would be to ask for the help of a pastor. Do not let the time pass by, by any chance thinking that the problem will solve by itself. These kind of problems when left alone are not resolved but become worse, not to wake up one day and through ignoring this problem and leaving it for later to let Satan temp you, Satan will profit from our uncontrolled human and will draw you to sin. Watch out and find a way to solve this problem.
7.Maintain a beautiful relationship  
When God will help you maintain a beautiful relationship in all aspects, including the sexual one, take care and keep this relationship fed. Don't let just a routine affect you but keep the fire of your love burning. May God help you so!
Translated by: Lilia Crilov