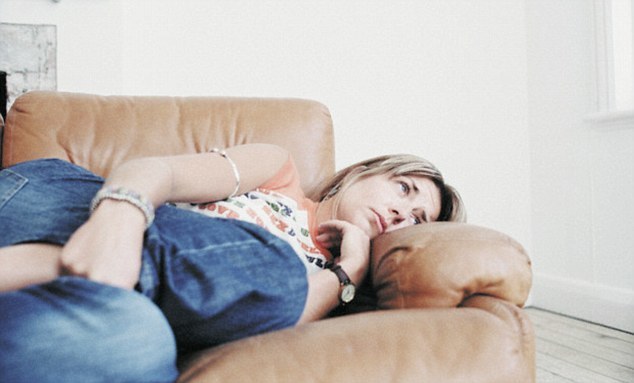 A reader placed the following comment after reading the article "What does the Bible say about "In vitro" artificial fertilization?"
Please help me. What shall I do? I am married for 7 years, and I have been trying to become pregnant for about 4 years, but without success. I had a surgery for cleaning the tubes, my husband passed all the tests. Now, it seems that uterine tubes are stuck again, and the doctors told me that the only way is "In Vitro" fertilization. I wonder, is it a sin that I want a baby so much? I mention I am 31 years. Shall I try cleaning the tubes in another country? For example, in Sweden. Are the doctors smarter there? Or shall I entrust everything in the will of God?
There are many questions and, certainly, there is a quite large number of women who are faced with this situation.I just want to mention that in Moldova, each of the fourth married couple who are aged up to 30 years can not have children, and after this age, every second couple is affected by sterility.So, the problem is quite serious and I am sure, that there are many women that wait an answer to the situation they confront with.
Realize in time that children are a blessing
At all times until the post-modern age people have realized that children are a great blessing. Here is how the psalmist writes in the Holy Scripture:
Unless the LORD builds the house, they labor in vain who build it; unless the LORD guards the city, the watchman keeps awake in vain. It is vain for you to rise up early, to retire late, to eat the bread of painful labors; for He gives to His beloved even in his sleep. Behold, children are a gift of the LORD, the fruit of the womb is a reward. Like arrows in the hand of a warrior, so are the children one's youth. How blessed is the man whose quiver is full of them; they will not be ashamed when they speak with their enemies in the gate. (Psalm 127)(NASB)
I had several cases when I gave spiritual councelling to young people at whose wedding I had to officiate, and some of them asked me how to protect better not to have children in the first years of marriage, presenting various reasons for this. In such cases, I asked: "But are you sure that you will have a child?" I think they must think at first if they can have children and if they will have this blessing. Remember the statistics that I have mentioned at the beginning of this article. Coming back to the question I was asked, I want to say that it is a beautiful and a blessed thing before God that the married men and women want and give birth to children. It is a desire put by God in the heart of the woman who asked the question, to have children and it is not a sin but a blessing, as I have said.
Follow the good treatment prescribed by doctors
God works through doctors and it is right to go and follow the necessary treatment. In the case of the lady who asked the question, if they have the possibility for a treatment in Sweden, and if this treatment does not involve anything wrong, I say that it is good to do it.
Do not accept the methods involving death
"In Vitro" fertilization is a genocide, and everyone that applies this method, commits a terrible crime against the children he/she will have. Don't even dare thinking that you can do something like this.
Trust in God with all your heart
The Bible speaks about many holy women who were sterile at a certain period from their lives, but then they gave birth to children who were a blessing for the whole world. Thus, the mother of the judge and the prophet Samuel was sterile and she was put to shame by Pennina, her adversary, who used to make her angry with God that He had made her sterile. But, after many years, God made her conceive and it was a great reason for joy.Rachel was sterile too, she was the woman who later gave birth Joseph, the man who was a great blessing to the people of Israel and to all peoples around Egypt that he escaped from a great famine.
Wait patiently for God's intervention
I know many cases when women haven't had children a long period of time and then they became pregnant for the joy of the husband and for all people. Here ii what the Bible says about God:
He makes the barren woman abide in the house (family) as a joyful mother of children. Praise the LORD! (Psalm 113:9)(NASB)
Frank Porter is a very good friend of mine from the USA, who comes with his wife and with his disciples every summer and teaches English camps organized by English for a New Life School. Two years ago we studied at the camp about Abraham, whose wife was sterile and she gave birth to her first child at the age of 90 years, facing a great a miracle from God. The camp ended and not long after, I received a very joyful message from Frank who wrote that God repeated in his family the same miracle that He had done in Abraham and Sarah's family. Roxie, Frank's wife, gave birth to a precious girl whose name is Camille, who is their and our joy.
Adopt children
But it is possible that you will never be able to conceive children. Especially, if it is the consequence of the crimes you have committed earlier, such as abortion. Or, maybe it seemed a joke to some women, when they were dressing short clothes for the sake of the fashion, and they thought that their parents exaggerated when they were warning them. Now, their reproductive system is so ill that they can not conceive children. Or, maybe some lived an immoral life, were infected by sexually transmitted diseases and can not have children. This is one of the main causes that leads to sterility. No matter what the reasons are, it is possible that you will never have children in your life. I advise you to adopt children and to rejoice at them, giving them the love and the care from the heart that longs for children.
I know people who had no children, have adopted children and then God gave them to conceive and to give birth to their own children. Thus, the life of these people have been blessed by God abundantly.
Translated by Felicia Djugostran