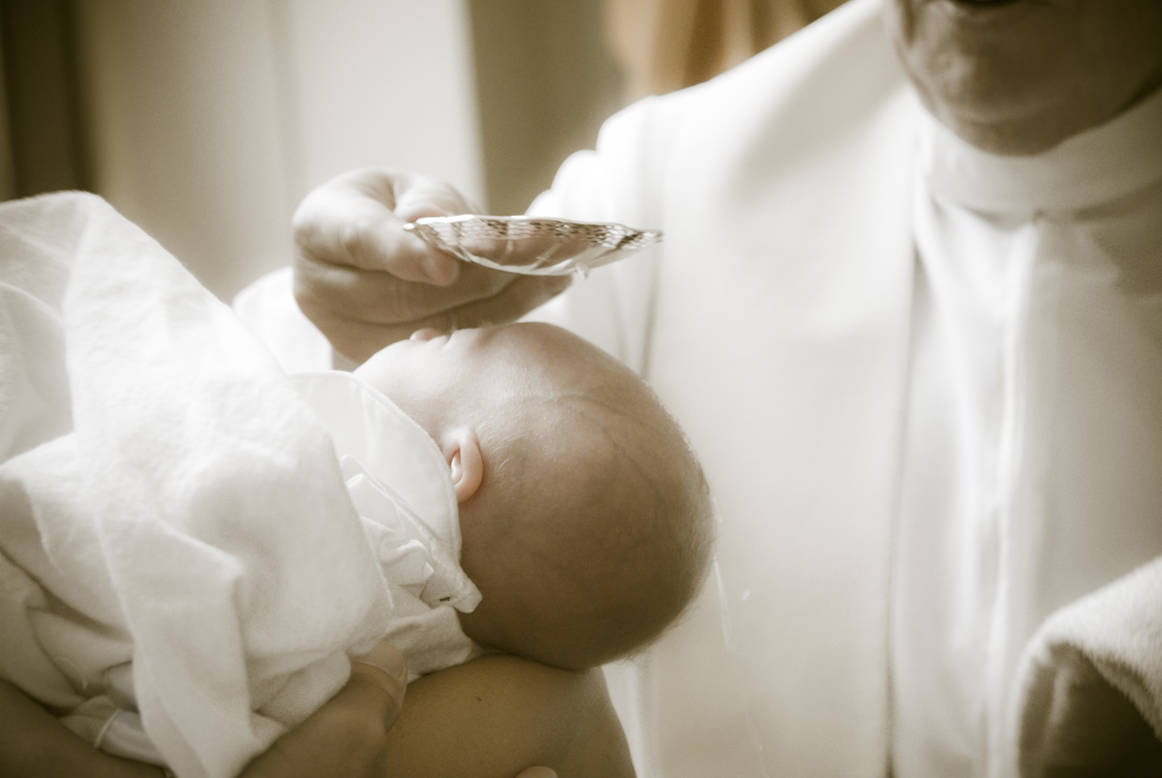 Question:
I know the importance of Mystery of Holy Baptism in the Orthodox Church but I have a question which has a multiple choice answer and I want to specifically know the truth: 1) If someone has christened my baby, can I baptize his child? and 2) If X wedded Y, can Y christen X's child? Thank you in advance.
The practice of godparents for baptism is not mentioned in the Bible. It says in the New Testament about the baptism of several people, but baptismal godparents are not mentioned anywhere.
The Handbook "From the teachings of the Orthodox Church" (Moldova 1990) writes as follows:
Godparents (Matthew 18.5, Mark 9.37, Luke 9.48, Romans 15.7) and thus spiritual parents of the child must be aged people (not children), Orthodox Christians and same-sex as the one who is baptized. Parents can not be godparents to their children. Godchildren are indebted to honor their godparents as their teachers and their parents, and godparents should take care of religious and moral life of their godchildren, as they would of their own children. (From the teachings of the Orthodox Church, Chisinau, 1990, p. 72)
In the biblical references mentioned in the passage above is mentioned neither about baptismal godparents nor about baptism.
The word "headwater" is mentioned in the following passage:
On the third day there was a wedding in Cana of Galilee, and the mother of Jesus was there; and both Jesus and His disciples were invited to the wedding. When the wine ran out, the mother of Jesus said to Him, "They have no wine." And Jesus said to her, "Woman, what does that have to do with us? My hour has not yet come." His mother said to the servants, "Whatever He says to you, do it." Now there were six stone waterpots set there for the Jewish custom of purification, containing twenty or thirty gallons each. Jesus said to them, "Fill the waterpots with water." So they filled them up to the brim. And He said to them, "Draw some out now and take it to the headwaiter." So they took it to him. When the headwaiter tasted the water which had become wine, and did not know where it came from (but the servants who had drawn the water knew), the headwaiter called the bridegroom, and said to him, "Every man serves the good wine first, and when the people have drunk freely, then he serves the poorer wine; but you have kept the good wine until now." This beginning of His signs Jesus did in Cana of Galilee, and manifested His glory, and His disciples believed in Him. (John 2:1-11)(NASB)
The meaning of the word "headwaiter" in this biblical text is different from that of this word today. I wrote about this in the article "What does the Bible say about wedding godparents?"
Translated by Felicia Rotaru