Yesterday I finished to study individually the 40 minutes inductive bible study course "Key principles of Biblical Fasting" by Kay Arthur and Pete De Lacy. It is a great course and very actual, as today there are few Christianas who have the discipline of fasting and most of them think that it is only for super spiritual or for the ministers of the Gospel, but not for them.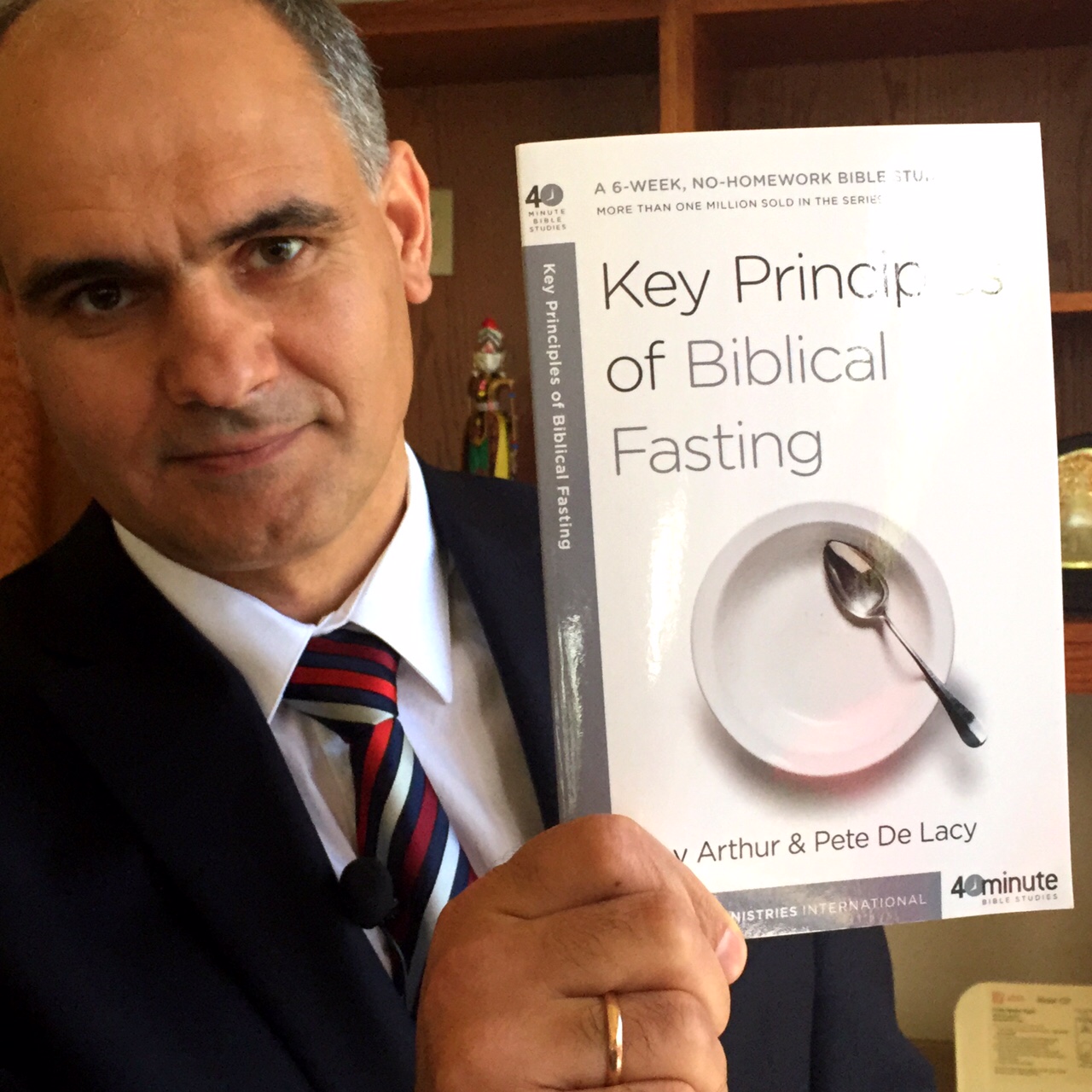 The book has 6 lessons of 40 minutes each and deals with the causes why the people of God fasted and especially with the condition of their hearts, that is extremely important in order to have their prayer listened to by God during their fasting. There are a plenty of Old and New Testament examples of people who practised fasting and is very enlightening and motivating for everybody who is going to study. I highly recommend this course to all my friends and to all those who know English and will read this post on the blog. 
You cand study by yourself, with your spouse, with all your family, with the church, as we do every Thursday. Also it will work very well to study with your classmates or with the work colegues during the lunch break. It will bring much spiritual edification in your life and in the lives of those whom you will motivate to study. 
By the way, I found it very important to always ask people how do they study the Bible. Jesus said that in order to be His disciples we have to study always and keep His commandments. How cand then so many Christians who are not studying the Word of God sistematically and in depth to keep all Jesus' commandments if they do not know these commandments? Yesterday I asked a person who is a Christian and he told me that he was reading the devotionals of a well known preacher who taught prosperity Gospel. That is dangerous, very dangerous. That's why I told my brother to come to the Bible and to study the Word of God and the inductive bible study materials and method are a great, great tool for it. You cand order all these materials at info@precept.org or by accessing the page http://www.precept.org