Question:
Today, the disease of youth is to be as slim as possible. Girls are talking only about this and guys are looking only for such kind of girls … I am not slim, I am a little plump. Because of it, I can not find my mate. Those who accept me, I can not accept them, because I do not like their behavior, they either drink, or smoke or have a specific purpose … and those whom I like told me directly that I am a person they like, but they do not like my appearance. Do you think I should try to use preparations for slimming or not? Is this a sin?
Previously I wrote the article About dieting (the biblical method for women and girls) in which I presented the biblical perspective on this subject. I invite you to read the article and I will add some more important things in this article.
If a guy does not accept you because of your appearance, you should never marry such a man, because this non-acceptance will just grow in the years to come. Then, you know that many times, after marriage, both men and especially women either lose or add weight. And then, what will you do in your marriage with a man whose attitude towards you will change depending on how you look. And one more thing, if he begins to look at you negatively and critically, it does not matter how you will look, he will consider you the same. You should accept marriage only with a man who admires your whole being and he finds no fault in you, as Solomon writes about his beloved in the book Song of Solomon:
You are altogether beautiful, my darling, and there is no blemish in you. (Song of Solomon 4:7)(NASB)
You did well when you did not agree to marry a man who accepted you, but did not have the needed character and behavior to build a happy marriage. It is a very wise decision.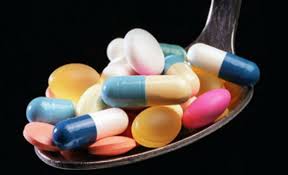 It is not written in the Bible that it is wrong to use preparations for slimming, but I advise you not to use such preparations. I know about someone, a young woman who looks a bit plump, but this makes her to have charm. Having a great desire to slim, she used a certain preparation praised by everyone, that has been effective for others, but it caused a reverse reaction to her and she has become obese shortly after using it. As you see, the danger is very high.
My advice for you is to start to practice sports and to eat healthy. And if you have always been a little plump, maybe this is your constitution?
Translated by Felicia Rotaru