Question:

My problem is that I developed a fear towards everything that's connected with the unclean (devil ).  Until not long ago I had terrible fear when I was hearing about possessed people and my fear showed through that I didn't want anyone possessed or that participated in exorcism to touch me or not even walk in those places where those rituals took place. I'm scared that I might get sick or that maybe something bad could happen to me. I live in Ireland at the moment, where I saw many people that are metal rock fans that were wearing different satanic signs, but recently I saw a lady in the shopping center wearing a necklace of a stretched pentagram and from what I read in books, that is a sign of satanists. When I saw it I froze, I started panicking and I got depressed. Now I don't know what to do. I'm desperate. I'm scared to get out of the house and go to that shopping center. I'm scared to touch the people that go to that shopping center, because it's in the center of the city. Many people go there, even people from work. Because of this fear that I have, the people that are close to me often suffer, because I become furious, and I argue with them and I'm always suspicious to know if any of them went to that shopping center, and if any of them stepped in that place where I saw the lady with the pentagram or if anybody touched them in that shopping center. And probably the worst thing is that to protect myself somehow I use holy water, I put it in everything- in hand soap, I sprinkle it on my clothes etc., and for disinfecting everything that I consider unclean. I'm asking myself if the devil doesn't speculate this fear, so that he can make me sin more, trying to separate me from my loved ones and isolating me from people.

Please advise me what should I do, so that I can go peacefully to that shopping center even if somebody that wears satanic symbols goes there, and so I wouldn't be afraid if I touched somebody that is "unclean " ? Thank you very much.
You became conscious about the reality of the spiritual battle which is given in this world, the reality that is being ignored by many people these days. Now the bad part is that you don't know these things fully and you look for "solutions" that can't bring you any results in this battle. To know good the truth about the spiritual world you need to study the Bible. I don't know how much you read the Bible but it's important that you read it again, all of it. Read the New Testament first then read the Old Testament. I advise you to find the book "Spiritual Warfare: Overcoming the Enemy" by Kay Arthur.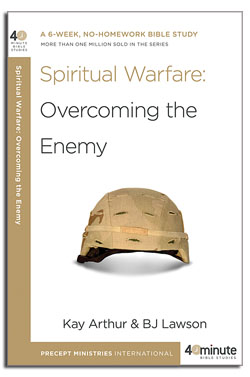 That's an inductive Bible study that will help you study deeply the subject about the spiritual battle and will help you know the reality about satan, about the unclean spirits and about the weapons that God leaves us so that we can live a victorious life and fearless. 
Reading the Bible you will understand that you need to become a true Christian and this can only happen by being born again and by entering into the new covenant with Jesus Christ. You become born again when you decide to repent from all your sins and when you decide to follow the teachings of Jesus just like we find them in New Testament. In the moment that you take this decision and you will tell God through prayer, you will be born again, which is a spiritual birth because you will receive the Holy Spirit in your heart. Once you have the Holy Spirit you will have the power to always be victorious in every attack from the devil or from the unclean spirits, and you will live a victorious life, because it says in the Scripture:
You are of God, little children, and have overcome them, because He who is in you is greater than he who is in the world. (1 John 4:4)
Start praying daily. Memorize Psalm 91 and every time you are scared pray with the words of that psalm. I'm writing here the whole psalm for you:
He who dwells in the shelter of the Most High. Will abide in the shadow of the Almighty. I will say to the Lord, "My refuge and my fortress, My God, in whom I trust!" For it is He who delivers you from the snare of the trapper And from the deadly pestilence. He will cover you with His pinions, And under His wings you may seek refuge; His faithfulness is a shield and bulwark. You will not be afraid of the terror by night, Or of the arrow that flies by day; Of the pestilence that stalks in darkness, Or of the destruction that lays waste at noon. A thousand may fall at your side And ten thousand at your right hand, But it shall not approach you. You will only look on with your eyes And see the recompense of the wicked. For you have made the Lord, my refuge, Even the Most High, your dwelling place. No evil will befall you, Nor will any plague come near your tent. For He will give His angels charge concerning you, To guard you in all your ways. They will bear you up in their hands, That you do not strike your foot against a stone. You will tread upon the lion and cobra, The young lion and the serpent you will trample down. "Because he has loved Me, therefore I will deliver him; I will set him securely on high, because he has known My name. "He will call upon Me, and I will answer him; I will be with him in trouble; I will rescue him and honor him. "With a long life I will satisfy him And let him see My salvation." (Psalms 91)
Look for a new Testamental church in the city that you live, a church that teaches and lives according to what it says in the New Testament. Talk to the pastor and tell him about your situation and ask him for spiritual counseling. Go to church every Sunday and look for a group of people that do Bible study.
May God help you become a true disciple of Jesus Christ, to free you from every fear that you have and to make you always victorious in the spiritual battle.
Translated by: Lilia Crilov