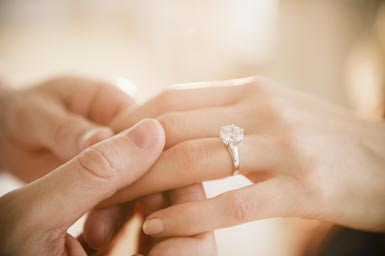 These days I have recieved a message from a visitor of the portal Moldova Creștină where I am asked how it is proper for the fiance and fiancee to behave since engagemant until the wedding? In this article I want to present the theaching of the Word of God on this subject.
Sexual relations between the engaged ones are forbidden because they are sinful
This was a well-known truth for to the people of all times, but now we live times when true values are denaturated, so that we are obliged to learn the elemmentary things again. This is why the Bible relates to us about Mary and Joseph, who were engaged when the angel came to announce the birth of Jesus Christ:
Now the birth of Jesus Christ was as follows: when His mother Mary had been betrothed to Joseph, before they came together she was found to be with child by the Holy Spirit. (Matthew 1:18)(NASB)
The evengelist Luke relates the same event more detailed:
Now in the sixth month the angel Gabriel was sent from God to a city in Galilee called Nazareth, to a virgin engaged to a man whose name was Joseph, of the descendants of David; and the virgin's name was Mary. (Luke 1:26–27)(NASB)
Mary was engaged, but she was a virgin, i.e a virgin who had never had sexual relations and this thing she confirmed by herself when, having a disscusion with the angel, she asked:
Mary said to the angel, "How can this be, since I am a virgin?" (Luke 1:34)(NASB)
Those who are engaged will take care to keep themselves clean until wedding
Even if the young men will know well the mentioned above truth, the fact they they will be together, and that it is not so much time until wedding, can provoke their minds to contemplate at the sexual relations and this can lead them into temptation. That's why, it is very important to watch together over this thing and  do not give the devil an opportunity. Apostle Paul, being very annoyed by the way the Christians from Corint had been deceived by wrong teachings brought by some lying men, remembered them that they, the church, are the bride, but at the moment, the fiancee of Christ and they are called to keep themselves unstained and holy. This is how the Apostle writes:
For I am jealous for you with a godly jealousy; for I betrothed you to one husband, so that to Christ I might present you as a pure virgin. But I am afraid that, as the serpent deceived Eve by his craftiness, your minds will be led astray from the simplicity and purity of devotion to Christ. (1 Corinthians 11:2–3)(NASB)
Study the teaching of the Bible about the family's life
It is good and wise to study until engagement what God says in the Bible about the family's life. I would like very much to recommend you the inductive biblical study course Marriage without Regrets. But if you haven't studied until now this course, I advise you insistently to study it. This can lay a good foundation for your family life, it will teach you how to build nice relations with your future wife or your future husband and it will protect you of many mistakes that the young men usually do in their first years of marriage, mistakes that affect badly their future relationship. God says in the Bible:
All Scripture is inspired by God and profitable for teaching, for reproof, for correction, for training in righteousness; so that the man of God may be adequate, equipped for every good work. (2 Timothy 3:16–17)(NASB)
Ask for the premarital advice from the priest who will officiate your marriage ceremony
While studing the Bible you can come across a lot of questions, or while you prepare for the wedding, of course you will have a lot of questions at which you don't know the answer. That's why, it is wise to ask for this premarital advice, which is very important, from the priest who will officiate your marriage ceremony. I have done this premarital advice with all couples to which I have officiated the marriage ceremony (the official ceremony of entering in the covenant of marriage) and every time I understood more and more how important it is to continue to do this thing further on. All couples to which I have officiated the wedding ceremony, came to me later to thank me for those disscusions and advice that I had given to them and that helped them to lay a good foundation of their beautiful relationship that they have at the moment. I say all these things to encourage both the engaged ones to ask for this advice and the priests to insist to give it.
Plan together all things about the wedding
It is important to do this together and in the same way to work together to realize your plans. There is an extremely important thing that needs to be planned in engagement – THE WEDDING TRIP. I am going to come on with a new article to explain why it is so important from the Bible's point of view to have the wedding trip or the honey moon. Even if you are very limited by money, you must by all means put aside money and time to have this trip.
The period of engagement until wedding must be as shorter as possible
Taking into consideration all the above mentioned points, it is important to make shorter the time that has to pass since engagement until the wedding.
May God bless you and Christ, His Son be in you and in you and in your relationship in the period until wedding and then in the relation husband-wife.
Translated by Djugostran Felicia