Question:
Good evening! I would apreciate if you could help me with a Christian advice. I got married more than 4 years ago, in Spain, being a Moldavian citizen and my husband has Romanian citizenship. We are married only in the city hall, but we have registered our marriage certificate also in Romania. We became parents after getting married. Problems start from here: my husband, though he claims being a Christian, he does not want to be married in church. I have tried by all means to convince him that I really want it, to have peace in my soul, that I want to be able to take communion, because I come from a family who somehow taught me Christian beliefs. In the beginning he was saying that there is no orthodox church around us. More than a year ago we moved, and church is no longer a problem, because we have an orthodox church just 15 km away. He does not want it now a year after we moved here. That is the reason why we  fight so often. I told him several times that I do not want to get married just to wear a wedding dress,groom costume,lots of people…I just want to receive God's blessing, to have peace, and not much money is needed for this…It's not possible, because he doesn't want it!!He claims that for him it is not important at all…Another problem we have, since we became parents, is that he said that the child will grow up in Spain, will go to school here,and because there was none orthodox church around, he convinced me to christen the child in a Catholic church. Afther we moved, I'v told him that it would be good to take the child and go to the orthodox church to receive the Holy mystery of Chrismation and to christen our child into the orthodox church, because I was raised up in a Christian family and I really wish to take my child to take the holy communion, the way my mother took me. My husband does not accept it, and he threatens me not to do it … I know I did wrong loving him so much, he is the father of our child…I am not happy with him and never will be. I cannot understand why he doesn't want to make happy the woman he claims to love, and I know he loves our child. I told him I want to divorce, but remain friends. I will have the child and after divorce I will move to Italy to live with my sister or home in Moldova, where I have all the help I need from my family. From here problems got worse. He blackmails me, that  he will take my child from me. He agrees that I'll have the child , only if I live in the same country as him, and eventualy , in the same city, thing that I do not want. He is the only father and he have the right to see his child , to talk with , as much he wants it, but to let me go , no way. Blackmail, threats, insults, and very hard words… My family adviced me  to leave him, together with our child, and to go to them ( my parents). Else with him, will never get to a solution. His pride is very big .. I am confused…Please, help me with an advice. I know my family wants the best for me , but I do not want to be acused of kidnapping a minor , because this will be the first thing he will do once he sees we are not at home, and that we will never be. From threats to blackmail can get further , and I will die in pain,if will occure that he will take my child from me. I live a complicated life, I know it, but please help me with an advice. If you could answer me as soon possible ,it would be great! Thank you for your time. 
It was sad to read your message, and I am really sorry that you are not happy and you do not find fulfillment in your marriage.
Give up the thoughts about divorce
Is good to know that in God eyes, your marriage is legal, even though you officiate your marriage in the city hall. Is not good that your husband claim he is christian , but he don't want to go to church to officiate your marriage before God, which have created marriage, but under no circumstances you have to believe that is wrong your marriage now, or that is not legal or, how others believe that is not marriage. If it was registered in the city hall , it's marriage, and you do not have approval from God to  get divorced. Lord Jesus gaved only one reason a person is allowed to divorce from his/her spouse, and that is infidelity of one of the spouse, but even then he teach us to try our best to stay in the marriage. Therefore the first advice I will give you is to give up your thoghts of divorcing and to not accept ever in your mind this thoght. 
You have to win your husband for God
Maybe you did wrong when you accepted to marry the man which now is your husband but now you really have to give up on thinking about divorce, and keep your marriage, to try your best to win him for God, so that his soul may receive salvation so that he will not have to burn in valley of shadow of death , and after the Judgement day , to be thrown away forever in fire of hell ,where his tornment will be forever.Apostle Peter teaches you to act according this issue therefore :
    Wives, in the same way submit yourselves to your own husbands so that, if any of    them do not believe the word, they may be won over without words by the behavior of their  wives, 2 when they see the purity and reverence of your lives. 3 Your beauty should not  come from outward adornment, such as elaborate hairstyles and the wearing of gold jewelry  or fine clothes. 4 Rather, it should be that of your inner self, the unfading beauty of a gentle  and quiet spirit, which is of great worth in God's sight. 5 For this is the way the holy women  of the past who put their hope in God used to adorn themselves. They submitted  themselves to their own husbands, 6 like Sarah, who obeyed Abraham and called him her  lord. You are her daughters if you do what is right and do not give way to fear (1 Peter 3:1-  6)
Stop having discutions regarding the civil wedding, as long he does not accept it. Start praying , have patience  and show godliness to him. Be carefull to do  always on time all your responsabilities  which you have in your role of wife and to have a clean living and obedience , to show him your respenc toward him. Seek and keep always a humble spirit and quiet. Doing so, your husband will notice for sure. 
True story how a wife won her husband for God
Two days ago I was listening testimony of finding Jesus of Serghei Andreev , which is profesor in the Institute of inductive Bible study from Eurasia. He told me that he had huge fights with his wife and he did not wanted to come back home, and every time it was salary time ( he had three jobs), was going with his friends and getting drunk. He was thinking on divorce, and he had no moods to see his wife , because she was always rebukeing and scolding him,but the true was that  she was right.But a miracle happened. His wife was been invited to a family camp where the main study was the course called "Marriage without regrets". She understood her role in the marriage and from the Bible she learned how to behave from that point on. Serghei remembers that when she have returned home ,was like someone have left only her body on her, but removed her old mind and heart out of her and replaced them with a new heart and mind. She stopped to rebuke him , when he was returning home  drunk, but started to do him good, to respect him, to wait for his returning with hot meals , and to show him love and affection. She could do all this because she had experieced being born again and she was renewed by the Holy Spirit. After a short while he started to read the Bible , then God have done a miracle , saving his wife and child , because at birth their lifes was in danger,but the Lord have heard his prayers and He have saved both lifes. Then Serghei dedicated his life completely to God and entered in the new covenant with Lord Jesus. Now they are a happy family and have a relation filled with the love of God.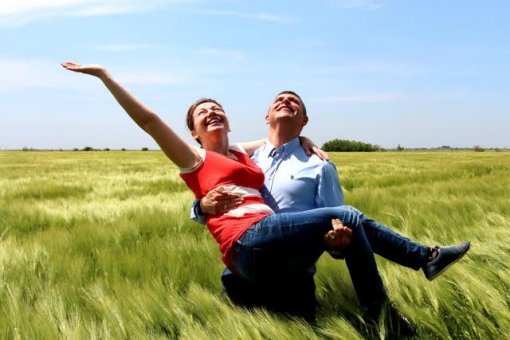 Christening of the child is not a reason of fights and divorce
There is no reason to fight and have bad heart because of baptasing the child. The most important for the child is to raise him in  Jesus Christ teachings . Take time every day to teach the child from the Bible, because if doing so, will be learned from now, all his life , to stay on the right path and will not be strayed away , and will remain near God and follow this path of salvation, in faithfullness. Regarding his baptise , when he will believe in Jesus Christ and enter in  the New Covenant , then he will be baptised through his faith in Him,because doing so, is the right thing before God and so commanded Jesus. The decision to be baptised have to be made only by the person in cause.To teach your child from the Bible, I recommand you to buy the Bible study for children . If you live in Chisinau, you can buy them from the christian library "Theachings from the Word", or if you live in other country , you can order them and the library workers will send you  by post . Also from this library you can get the course which I was talking about " Marriage without regrets", and also the course " How to build up an enduring family" and many other courses of deep Bible studies. 
Do not listen your parents advice to divorce
I understand that you have been taught to obbey  and respect your parents, but this time , you don't have to listen to their advice , and divorce or run away from your husband , because this is contradictory with what God is saying. The Lord said that everyone have to obbey their parents "in God" ,  i.e , in the limits of His Word, and if parents advice exceed or it's outside of this limits , kids should not listen to  their parents, but to God.
May God bless you and  help you to remain a true disciple of Lord Jesus,so you can win through obedience, your husband, for God, and to raise your child with fear of God and all together to be happy and blessed.