Question:
 Hello Pastor! If you may, please answer this question: If in a Christian marriage one of the spouses tells his/her partner that he/she doesn't love him/her anymore and then goes with another person, while still being married. Can such a person be considered saved still? Under pretext that God isn't a monster and that He understands the situation, that he/she cannot live with the given person, especially when the person he/she goes with is not Christian. Doing so, can this person go to heaven or not..?
No, such a person can't be considered saved because they committed adultery while being conscious and insistent, and in the letter to the Corinthians is written:
Or do you not know that the unrighteous will not inherit the kingdom of God? Do not be deceived; neither fornicators, nor idolaters, nor adulterers, nor effeminate, nor homosexuals, nor thieves, nor the covetous, nor drunkards, nor revilers, nor swindlers, will inherit the kingdom of God. (1 Corinthians 6:9-10)
In this passage, it is mentioned twice that the people who pretend to be Christians, but really are fornicators and adulterers, will not inherit the kingdom of God. What this woman committed was adultery – she needs to hurry and repent and she shouldn't be looking for misleading justifications. She should take into account the urge in this text, which Sais not to deceive herself. She also shouldn't say that this passionate adultery is love. True love makes you faithful towards your partner for your whole life, but if you leave your husband and go with another man, that's called adultery.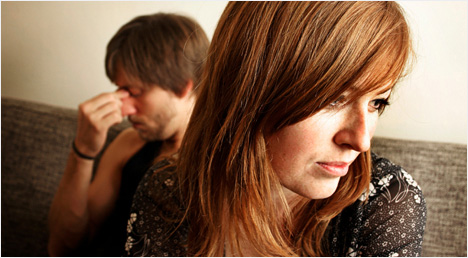 And what a deception… to say that "God isn't a monster; He will understand the situation". And because God isn't a monster, God can't consider as righteous those who are immoral. Her act is immoral and her deeds were of the flesh, which is written as:
Now the deeds of the flesh are evident, which are: immorality, impurity, sensuality, idolatry, sorcery, enmities, strife, jealousy, outbursts of anger, disputes, dissensions, factions, envying, drunkenness, carousing, and things like these, of which I forewarn you, just as I have forewarned you, that those who practice such things will not inherit the kingdom of God. (Galatians 5: 19-21)
Did you notice how the apostle mentioned again that those who do these things will not inherit the Kingdom of God? And in the letter addressed to the Ephesians apostle Paul repeats the same thing when he wrote:
For this you know with certainty, that no immoral or impure person or covetous man, who is an idolater, has an inheritance in the kingdom of Christ and God. (Ephesians 5:5)
I assume that there is someone that tries to "comfort" this immoral lady that tries to leave her husband, by telling her: "Look, God understands, He isn't a monster…etc."  Just about these types of people, considering the way they think, Paul wrote the following verse:
Let no one deceive you with empty words, for because of these things the wrath of God comes upon the sons of disobedience. Therefore do not be partakers with them (Ephesians 5: 6-7)
If this lady says that she is Christian then she needs to live a Christian life, by being faithful to her husband and by dodging away from fornication. May God give her light and a healthy mind to come back to her senses, repent from her serious sin, and return to her husband.
Translated by: Diana Chistol